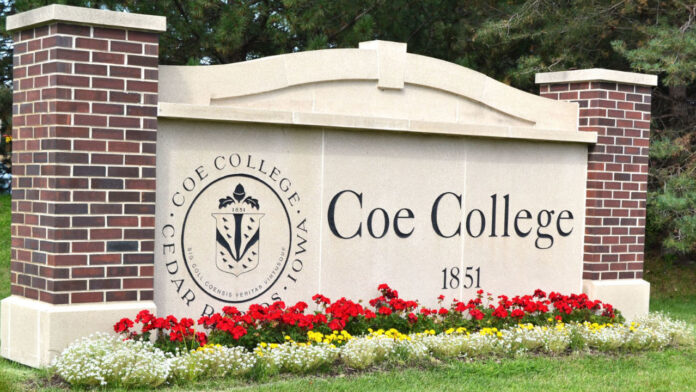 Cedar Rapids-based Coe College is implementing an industry-leading experiential learning platform as part of its course curriculum.
The learning platform, Riipen, will integrate real-world, employer-designed projects into existing courses to equip students with skills, applicable experiences and professional connections to support their future careers.
The opportunity to integrate Riipen is in partnership with the Council of Independent Colleges (CIC), which selected Coe as one of the 25 inaugural institutions to participate in the Work-Based Learning (WBL) Consortium. The CIC is an association of more than 700 nonprofit independent colleges and universities, state-based councils of independent colleges and other higher education affiliates.
The WBL intends to ease student barriers to internship access and job market preparation, particularly for students from underrepresented groups. Access to Riipen is valued at over $65,000 per institution and will be administered free of charge to the selected colleges and universities.
CIC and Riipen will work with an on-campus Coe team to update curricula and integrate experiential learning into course materials beginning spring 2024. The on-campus team at Coe is spearheaded by Associate Dean for Faculty Development Marc Falk and Associate Vice President for Advancement Barb Tupper.
"This is another valuable tool for Coe students and faculty. Riipen will help strengthen students' ability to apply what they learn in the classroom to a career field, and that level of real world application is exactly what employers are looking for," said Mr. Falk in a release.