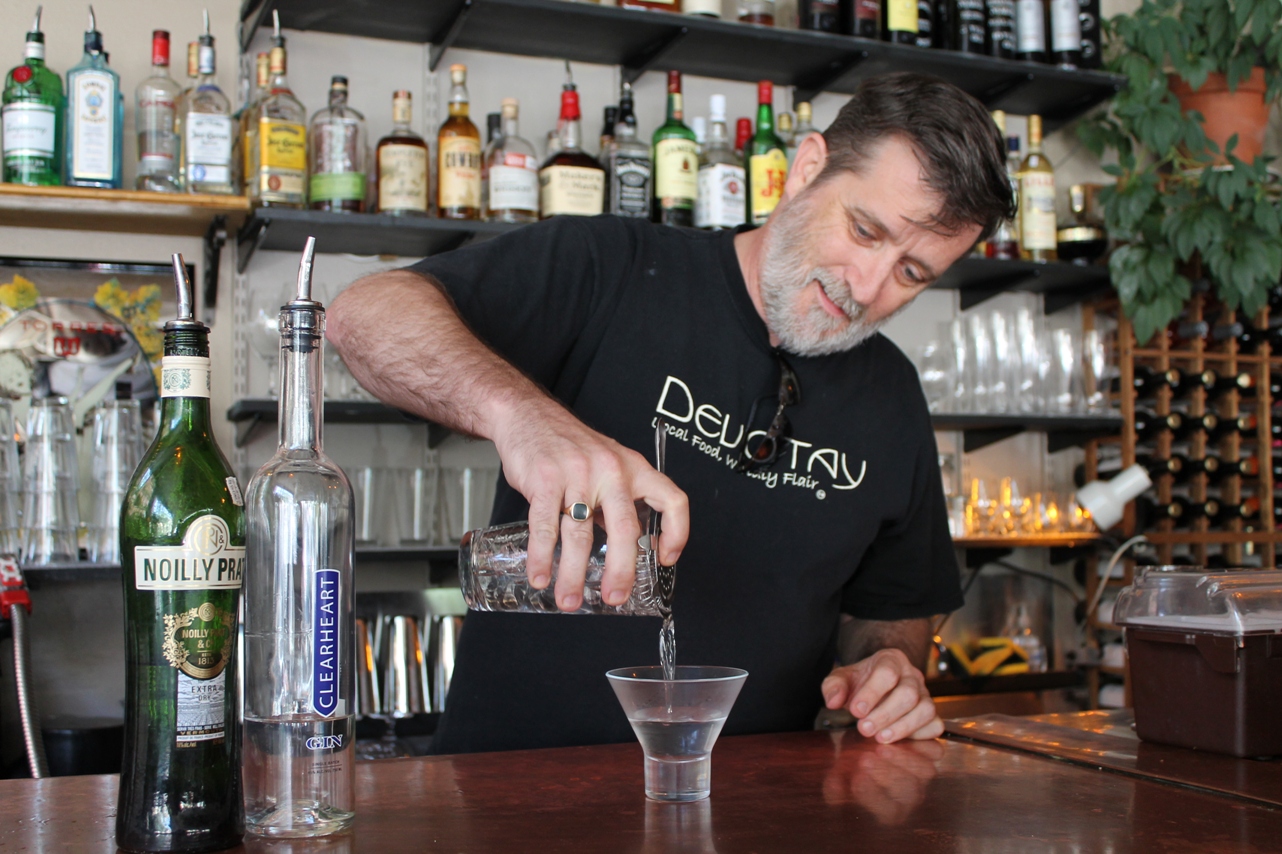 By Angela Holmes
IOWA CITY—Like many trends, the comeback of the cocktail started on the coasts and has made its way to the Midwest.
"The cocktail culture has improved greatly in the last few years," said Kurt Michael Friese, owner of Devotay restaurant and bar at 117 N. Linn St., Iowa City. "There is a heightened interest in it nationwide."
Some credit the recent reemergence of classic drinks such as martinis and whiskey sours to the popularity of the show "Mad Men," which depicts a 1960s-era advertising agency fully stocked with booze.
But Brian Vogel, owner of Clinton Street Social Club, 18 ½ S. Clinton St., Iowa City, believes the resurgence of bourbon also plays a great part in the interest in cocktails.
"Trends come and go," he said. "The resurgence of bourbon developed on the coasts first and pushed inland."
In fact, bourbon from Cedar Ridge Winery & Distillery near Swisher is selling so well, the business is building a new $1.1 million stillhouse to increase production and quality of its spirits.
"It will allow us to go from farm to bottle with all of our whiskeys," said Jamie Siefken, Cedar Ridge general manager.
Craft distilleries are starting to blossom similar to microbreweries, Mr. Siefken said, increasing the interest in quality cocktails.
Homestead Barrel Proof Bourbon Whiskey, produced in Homestead by Reggie Amos and John Andrews, is also a favorite among local mixologists.
"I love the local food and spirits movement; it was a standard in the (cocktail) heyday of 1920s," Mr. Vogel said.
Clinton Street Social Club has an "ambitious cocktail program," said Mr. Vogel, who keeps on par with other parts of country such as Seattle and Los Angeles, where he lived for 11 years before returning to his hometown.
The gastropub makes one-of-a-kind cocktails from start to finish, he said.
"We go to the trouble of juicing all of the fruits," Mr. Vogel said. "It starts with rigorous preparation, much like the kitchen."
The mixologists also make their own bitters, as well as a house tonic with all natural ingredients.
Mr. Friese agrees that preparing cocktails is similar to creating a meal.
"A cocktail has quality ingredients created with love, like a fine dish," he said. "There is a certain amount of magic to it."
Cocktail-making techniques vary, such as shaking or stirring the mixed drink. It does make a significant difference, Mr. Friese noted, as shaking will melt the ice more and oxidizes ingredients.
Whatever the mixing technique, the balance of flavors is most important, he said. The basic definition of a cocktail is a distilled spirit mixed with additional flavors, usually bitter and sweet, he said.
"At first cocktails were made to make bitters better," he said. "They have long, storied history … cocktails are distinctly American-based.
Mr. Friese considers himself a cocktail purist, adhering to basic concoctions.
"Just because something is in a martini glass doesn't make it a martini," he said. (A classic martini is typically made gin and vermouth and usually a green olive for garnish – variations from there are endless).
Unlike some of the characters in "Mad Men," the serious cocktail connoisseur drinks for the taste, not to get drunk, Mr. Friese said.
"We have to get people to stop binge drinking and care about quality," he said.
Mr. Vogel created Clinton Street Social Club to give a mature clientele a place to savor good food and drink – a rarity in the middle of a college town.
"There is no tolerance for drunkenness at my place," he said, adding that his bar doesn't serve shots and will not hesitate to remove patrons who are too tipsy.
Many of his customers know the intrinsics of fine spirits and cocktails.
"It's been fun to see," Mr. Vogel said. "It's been a learning experience on both sides. Our favorite customers are those who have a couple drinks and discuss cocktails."