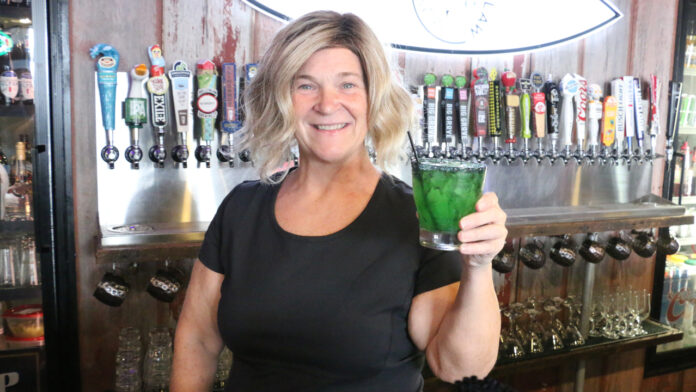 A number of restaurants have opened in or near downtown Cedar Rapids in recent years, many offering upscale fare with higher-end prices to match.
Heather Adams says she thinks her new restaurant offers a different approach: A broad-based, family-friendly menu with a casual atmosphere that's a bit easier on the wallet.
Chophouse Downtown began full operations Sept. 25 at 411 First St. SE, directly across from the Ground Transportation Center, a venue most recently occupied by the Bourbon Creek Smokehouse. Ms. Adams is the restaurant's general manager, and one of her co-owners, executive chef Joseph Avila-Burillo, previously worked together at another Cedar Rapids restaurant. Mr. Avila-Burillo's partner is also a co-owner, along with Ms. Adams' husband Nathan.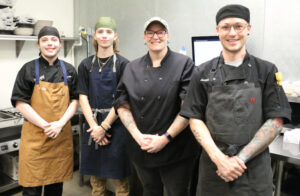 Mr. Avila-Burillo said he designed the Chophouse menu with his Cedar Rapids customer base in mind.
"I want to specialize around my community more than myself as a chef," Mr. Avila-Burillo said. "Extravagant stuff is what I love to do, and I like to think outside the box. But I've done some research into restaurants downtown in Cedar Rapids, and they can be unsuccessful when they get too fancy. My goal was to provide something that was going to be cost-effective and provide a family-friendly environment where somebody can come and have a burger and a beer, or bring a family out and have a steak and a whole family dinner."
The choices at Chophouse fit that bill, offering items as diverse as sandwiches, soups and entree salads, ribs, pork, chicken and steak entrees, seafood and pastas, plus a range of side items and desserts. A children's menu is also available, as are vegan and vegetarian options.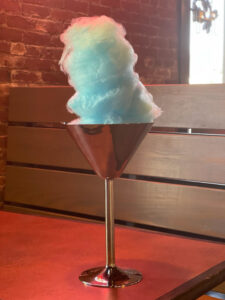 "We're going for that family-friendly destination restaurant where you can go out with your family and friends," Mr. Avila-Burillo said. "The bar is going to be open until 1 a.m. on Friday and Saturday, but you can also come during the week when you get off work and have a beer and a burger at the bar."
Ms. Adams highlighted a few other Chophouse specialties – 33 beers on tap, including eight sours; an extensive cocktail list, featuring a glitter-infused house specialty known as the "RoughRider," a nod to Adams' longstanding involvement as adult hockey director with Cedar Rapids' minor league team; and cotton candy on the dessert menu, an unusual option that's proven popular.
Ms. Adams also noted that the Chophouse already has 46 employees, 16 of them full-time, an anomaly in a time when many restaurants are struggling to find workers. It's part of evoking a family atmosphere, she said.
"When you take care of your people, your people take care of you," she said. "Our bottom line is to take care of our employees and make sure they get what they need. And if that's the case, we'll get what we need."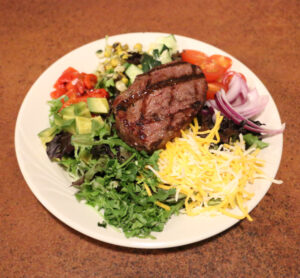 At 6,500 square feet, the restaurant currently has a capacity of about 250, but Ms. Adams said a patio is being added to the back of the restaurant that will overlook the Cedar River. She said she hopes the patio, which could be open by late October, will also attract passers-by using the trail between the restaurant and the river.
Chophouse Downtown is now open for lunch and dinner. Hours are 11 a.m. to 10 p.m. Monday to Thursday, 11 a.m. to midnight Friday and Saturday, and 11 a.m. to 9 p.m. Sunday, with extended hours after RoughRiders home games. For more information, go to chophousedowntown.com or call (319) 200-1240.