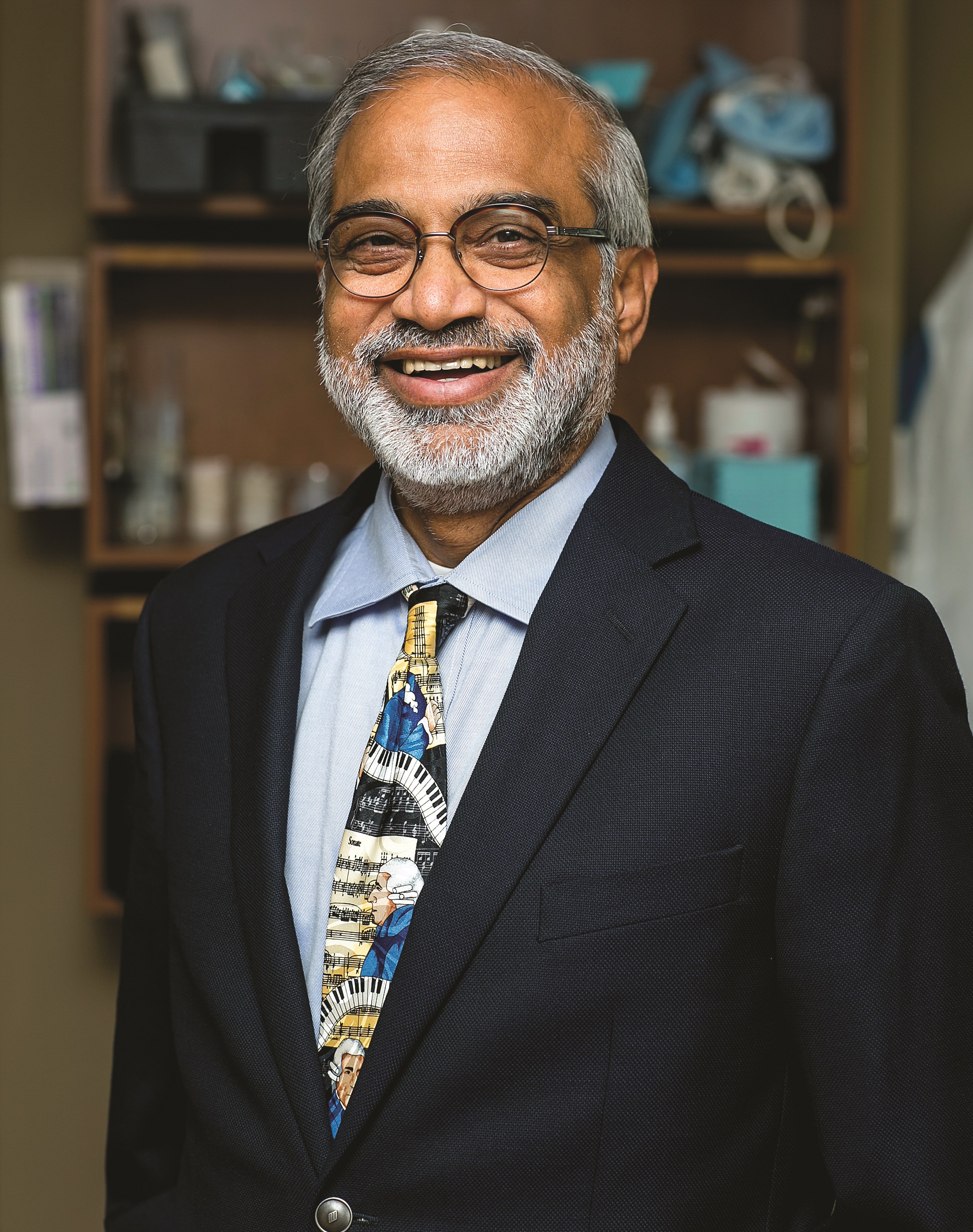 Dr. Chirantan Ghosh is founder of The Ghosh Center for Oncology and Hematology, a cancer and blood disease treatment center in Cedar Rapids. He was born in Calcutta (now known as Kolkata), India, and received his medical degree from Calcutta National Medical College before coming to the United States. He completed his residency at the Edward Hines Jr. Veterans Administration in Illinois and his fellowship at University Hospitals of Cleveland in Ohio. He began practicing in Cedar Rapids 27 years ago and is board-certified in internal medicine, medical oncology, hospice and palliative medicine and hematology.
Q. How does The Ghosh Center differ from other cancer centers?
A. In many ways. We take care of the patient as a whole. We support their social and emotional and spiritual needs. It's all about putting the patient first and following the Patient's Bill of Rights. It's a law that says this: 'As a patient, you have the right to understand your diagnosis and have this information explained to you in everyday language; understand why tests, X-rays and procedures are ordered and how they are going to help you; understand your options, benefits and risks explained in everyday language; and make the final decision regarding your care.' We give treatments in an effective way that follows the medical literature and looks at the data. And we do everything up front with a financial counselor so our patients can access financial help. This office has never taken anyone to a collection agency.
Q. Your center offers an approach called "prehab." What does that involve?
A. We know in studies of orthopedic procedures, if you get the patients stronger, they go through treatment better. The same thing is true with oncology patients. We provide yoga, nutrition classes, meditation, fitness and other classes. That decreases the complications and the cost of health care.
Q. Press Ganey has ranked your center in the top 1 percent nationally for patient experience and you've been re-certified by the Quality Oncology Practice Initiative. Why should rankings and certifications matter to your patients?
A. We know we do a good job, but that's not enough. The ASCO (American Society of Clinical Oncology) collects data for the QOPI certification. To apply, you need to score at least 75 percent on key quality measures. We scored 94 percent. This shows the patients that they are getting the best care and that we're meeting the highest standards.
Q. You were recently named the Non-Resident Indian of the Decade in your home country for your contributions that include construction of an ER and services to villages for safe water and child education. Why is it important to give back to India?
A. Usually when I go back, it's for a project. I was last there for (the award) for seven days in February. I was born in Calcutta and I basically received a free education there, with the idea that with limited resources, that person would grow and take care of the country. That was the concept. I use that concept to give back.
Q. You're also well-known for your philanthropy in Cedar Rapids, such as starting the Anna Purna Ghosh Foundation and providing financial incentives for students to take end-of-course AP examinations. Why is that important to you?
A. I know two things: health care and education, so I focus on those two things. It's an extension of the best way to take care of the patients; the community and society at large need to improve. Quoting from verses attributed to Mother Teresa and framed on the wall at The Ghosh Center, he adds: "The good you do today, will often be forgotten. Do good anyway. Give the best you have, and it will never be enough. Give your best anyway. In the final analysis, it is between you and God. It was never between you and them anyway."
– Cindy Hadish