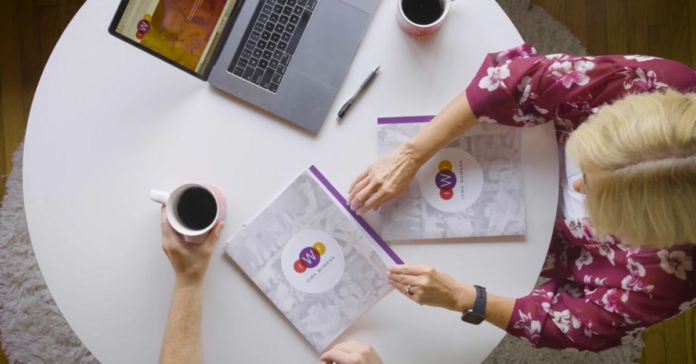 The Iowa Women's Foundation (IWF) received a $95,000 grant from the Women's Funding Network (WFN) to support the Building Community Child Care Solutions (BCCCS) collaborative, a one-of-a-kind program in Iowa with a network of 44 communities working to increase the availability and affordability of child care, but child care centers are still struggling to provide the best conditions possible for Iowa's youth.
For Miranda Niemi, owner of Quality Beginnings and director of Collins Aerospace Day Academy, her biggest challenge these days is hiring and retaining a qualified workforce that allows them to cut away at a growing wait list of students.
"Day-to-day business is crazy," said Ms. Niemi. "I lost about 17 staff members in about a six to eight week timeframe. I never ever in my 18 years of doing this have ever had this turnover. The biggest issue we're running into is that I can't pay the staff enough and still pay all my other bills."
Out of the 17 staff members that left, only one of them remained in the child care field, she said, due to the Day Academy not being able to offer wages on par with the local Kwik Star. The staff that remain have picked up overtime hours, while Ms. Niemi works the equivalent of three jobs to make things work. Right now, she works each day as the business owner of Quality Beginnings (with responsibilities ranging from accounting to HR), the director of Collins Aerospace Day Academy and teaches preschool full-time – a daily schedule she knows is simply "not sustainable."
"I've talked to other directors across Iowa, and even nationwide, and we're all just exhausted," she said. "The stress levels are very high. And we're at that point where we just don't know what else to do. We feel kind of stuck, so unfortunately, more and more centers are contemplating closing their doors, which of course will not help the child care crisis. I'm really concerned about the workforce and how we're supposed to find qualified people to take care of our children, and I'm not sure what the solution is."
The Iowa Department of Human Services stopped providing stipends for centers and home providers in August, so Ms. Niemi said she hopes that they'll earn additional funding from the IWF when they hear back about their grant application in November.
The grant and BCCCS initiative has proven successful for many communities in Iowa. Since 2019, 3,528 child care slots were added and 10 communities are planning to open a new child care center soon. Six communities (Dubuque, Elgin, Iowa Falls, Marshalltown, Red Oak and Stewart) have already opened new centers.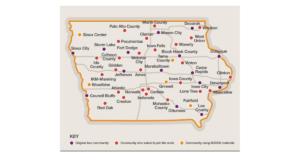 After convening stakeholders from 18 communities on the biggest barriers to success, half of the communities said child care was the number one issue.
"When we learned about child care, we were surprised," said Dawn Oliver, president and CEO of the IWF. "We didn't think it would be the number one issue. But we learned that Iowa was losing almost a billion dollars a year in revenue because of child care issues and businesses are losing more than $153 million in tax revenue. Child care is interdependent with a lot of critical issues."
The WFN has participated in roundtable talks with the White House's Gender Policy Council, which includes many policy recommendations to try to fix the issue.
Some suggested solutions include increasing funding to adequately support sustained funding for wages statewide, reinstate the Before and After School Grants and increase Child Care Assistance entrance income limits to 185% incrementally at 5% annually, said Elizabeth Barajas-Román, president and CEO of the WFN, in an email response.
Until Ms. Niemi hears back about the IWF funds, she's working with her husband to put together a Shared Services Program, planning to apply for ARPA funds and transitioning her business to a nonprofit business model to be able to apply for more grants.
Research from the IWF shows that families are dealing with a number of overlapping issues affecting child care. Currently, there is a shortfall of 350,000 child care slots across the state while 24% of Iowa communities reside in a child care desert. Seventy percent of Iowa's female-headed households also struggle economically – often the key barrier to economic mobility is a lack of access to child care. They've also found that one in two children are going without access to quality, affordable child care.
If people are interested in supporting these organizations, Ms. Oliver urges everyone to reach out to their local child care group and help them increase their availability to support the workforce.