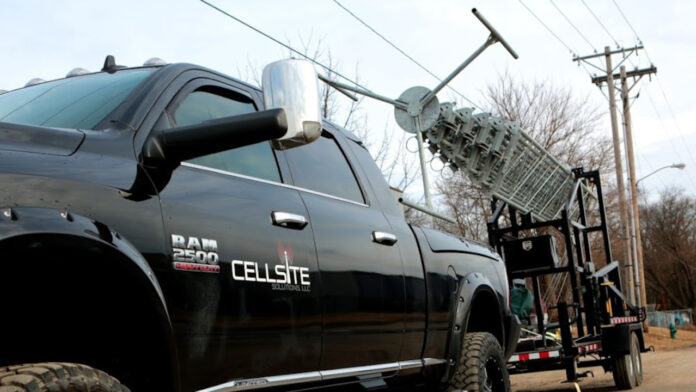 CellSite Solutions, based in Cedar Rapids, is expanding to new locations in Texas and Alabama to serve its customer base more effectively.
The company's office in the Dallas-Fort Worth area will provide fixed network and onsite ground civil services to customers from its Coppel, Texas office.
Cellsite Solutions is also boosting its presence in Lincoln, Alabama, to offer our shelter refurbishment and civil services closer to customers' operations.
Todd Womack, executive vice president of fixed network services, will lead the Dallas-Fort Worth operations, bringing over 28 years of experience in deployments for the telecom industry. The Lincoln, AL expansion will be managed by chief operator Mike Smyth, who has over 30 years of experience driving growth and efficiency as an operations executive.
"I am pleased to push forward with CellSite Solutions' rapid growth plans," CellSite Solutions CEO Nick Shanker said in a release. "These two locations represent planned expansions by the company to bring our services closer to the customers."
"I am excited to see CellSite Solutions' continued execution of its strategic plan through market expansion," added Paul Lipson, chairman of CellSite Solutions and partner at Fort Point Capital. "With these geographic build outs, the company will continue its leadership position in telecom shelter refurbishment, civil services, fixed networks services, and wireless network services."
CellSite Solutions is a leading provider of telecom infrastructure asset refurbishment and related services. The company's offerings include custom modification and refurbishment of telecom shelters, equipment installation, site planning and design, as well as other maintenance and repair services. The company was 15th on the Corridor Business Journal's Fastest Growing Companies of 2022.
Based in Boston, Massachusetts, Fort Point Capital is a private equity firm that invests in lower middle market, business services companies in partnership with strong management teams. Fort Point Capital is currently investing from FPC Small Cap Fund III.