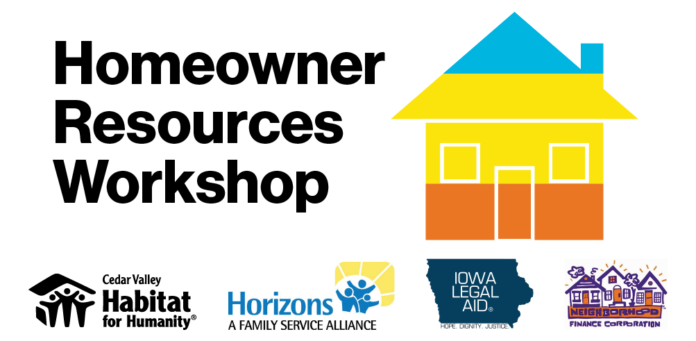 Cedar Rapids residents will learn the basics of home buying and discover resources for down payments, closing costs and home maintenance at the Cedar Valley Habitat for Humanity Homeowner Resources Workshop on April 1.
The workshop will be held 8:30 a.m. to 2 p.m. at St. Mark's United Methodist Church, 4700 Johnson Ave. NW in Cedar Rapids. The $10 registration fee includes lunch.
Nonprofit presenters for the workshop include Cedar Valley Habitat for Humanity, Iowa Legal Aid, Horizons Family Services, Neighborhood Finance Corporation and the City of Cedar Rapids Homeownership Program.
Expert panelists will discuss various types of loans available to first time homebuyers and programs that can help improve credit scores to qualify for a mortgage. 
Current and potential homeowners will learn about affordable repair and renovation programs, forgivable loans and the basics of home maintenance. Presenters will also review the basics of escrow and home insurance needs. Current homeowners will learn about default and foreclosure and COVID mortgage relief programs.
To register for the workshop, go online or call (319) 366-4485. Registration ends March 28.