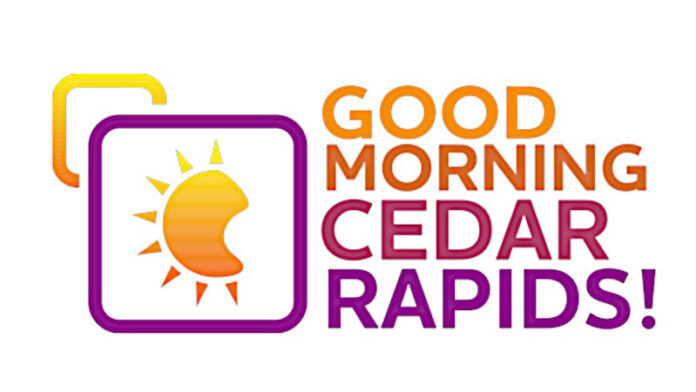 The Cedar Rapids Metro Economic Alliance's annual Good Morning Cedar Rapids! is back for its 32nd year. The annual event honors the role small businesses and nonprofit organizations play in our local economy and our community.
Each year, three home-grown businesses are given the BRAVO Award, which shines a light on some of our area's best kept business secrets, recognizing their contributions as a business in the Cedar Rapids Metro area, according to a news release.
This year's BRAVO Award winners include:
Conlon Construction
For 120 years, Conlon Construction has provided construction management, general contracting, project development, and facilities management services to commercial clients nationwide. Conlon's headquarters is located in Dubuque with offices in Coralville, Cedar Rapids and Des Moines.
Embody Bridal
Embody Bridal is an experience-based bridal salon that prioritizes inclusivity and helping brides find the perfect dress that embodies them. The salon is located at 323 3rd St. SE, Cedar Rapids.
Northtowne Cycling & Fitness
Northtowne Cycling and Fitness is a 98-year-old, family-owned retail store, located at 1150 Blairs Ferry Rd, NE, Cedar Rapids, that has been recognized as a top retailer by the National Bike Dealer Association and other industry organizations in each of the last 5 decades.
Good Morning Cedar Rapids! also recognizes four organizations for the outstanding work they do and the impact they have made on our community.
This year's Community Spotlight recipients are:
CREventsLive!
ICR Talent Hub
Inclusive ICR
Matthew 25
BRAVO Award winners and Community Spotlight recipients will be recognized at a sold out Good Morning Cedar Rapids! Nov. 1, at the Radisson, 1200 Collins Rd. NE, Cedar Rapids.