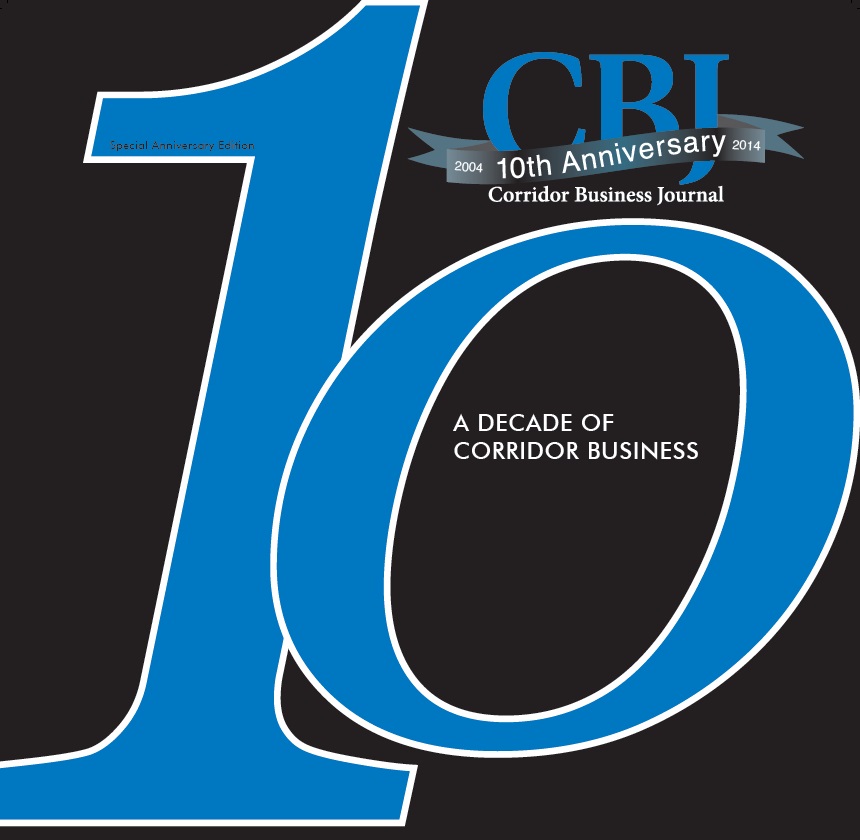 CORALVILLE-The Corridor Business Journal (CBJ) is proud to announce that July 26 marks the company's 10th anniversary.
"One of the things I've learned over the past 10 years is that often businesses and their owners or managers don't reflect and celebrate their successes and milestones enough," said John Lohman, chief executive officer and publisher of the Corridor Business Journal. "That's why it has been such a pleasure for us to honor businesses and people with awards and recognition."
The CBJ celebrates a decade of Corridor business with a special, 32-page 10th Anniversary edition of the weekly business newspaper. The July 28 edition highlights some of the Corridor's biggest news stories, from the past 10 years to a look at the 10 years ahead.
The CBJ would also like to take this opportunity to thank its readers for a great 10 years and counting.