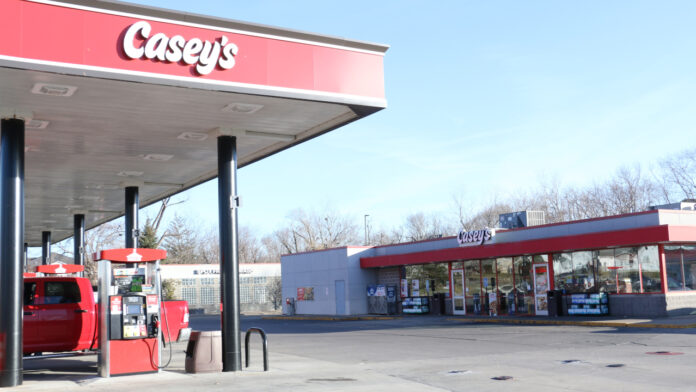 Casey's General Stores, Inc. has announced financial results for the three and six months ended Oct. 31, including lower totals for both net income and diluted earnings per share (EPS).
Net income for the three-month period totaled $96.8 million, down from $111.9 million from the same period in 2020. The company's six-month total net income was $215.9 million, down from $232.6 million in the prior year's period.
The company reported diluted EPS of $2.59 for the three months ending Oct. 31 (compared to $3 in the same period of 2020) and $5.78 for the six months ending Oct. 31 (down from $6.24 in the comparable six-month period in 2020. The three-month EPS missed the Zacks Consensus estimate of $2.92 per share.
Adjusted earnings totaled $460.2 million for the six months ending Oct. 31, down slightly from $461 million in the same period a year ago.
According to the report, higher gross profit from in-store and fuel sales was offset by higher operating expenses due to higher wages and credit card fees, as well as the opening of 161 new stores, bumping the company's store count by 7%.
Company officials also highlighted the company's pending acquisition of 40 stores from Pilot Corporation and being recognized as a "Corporate Champion" by the Women's Forum of New York for its 50% gender diversity on its board of directors. The company now plans to add roughly 225 stores during fiscal 2022, up from the earlier expectation of 200 units, due primarily to the Pilot store acquisition.
"I am very proud of how the Casey's team responded during a difficult retail environment this quarter," Casey's president and CEO Darren Rebelez said. "Inside gross profit was up sharply despite product availability pressures, especially in our Prepared Food and Dispensed Beverage business, and an inflationary supply chain environment. Our fuel team achieved strong margins in a challenging rising cost market while also growing fuel gallons sold. We are making excellent progress integrating the Buchanan Energy and Circle K acquisitions and look forward to doing the same with the pending Pilot acquisition."