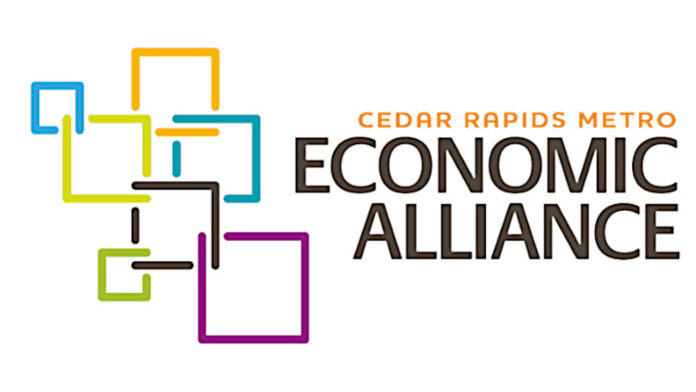 As the holiday season draws nearer, Shop Local initiatives in Eastern Iowa are rolling out the red carpet for local businesses, encouraging consumers to explore neighborhood options for the perfect gift.
Buy 319 is one such initiative. Sponsored by GreenState Credit Union and championed by the Cedar Rapids Metro Economic Alliance, Buy 319 will be highlighting local businesses and organizations for the next two months, encouraging shoppers to invest their dollars in the local economy this season.
"Finding creative ways to support our local businesses is very important to us," said Doug Neumann, executive director at the Cedar Rapids Metro Economic Alliance. "While we promote 'buy local' all year long, we want to remind the community of all the amazing businesses in this area that can provide wonderful holiday gifts, memorable experiences, and activities for the entire family right here in the Cedar Rapids metro. We encourage businesses to give 319 companies the opportunity for their business, as each dollar spent locally returns an average of three times more to our community than buying elsewhere."
Buy 319 derives its name from the Eastern Iowa area code. Making its debut March 19, over 100 companies signed the pledge to seek internal supplies and services from a 319 area code company, rather than relying on outside vendors.
"The Buy 319 campaign was widely successful this spring and it only made sense to bring it back for the holiday season," said Nikki Wilcox, director of strategic development at the Cedar Rapids Metro Economic Alliance. "It's so easy to turn to the internet to buy holiday gifts, so we want to remind the community once again about all of the amazing local companies we have right here in our backyard and encourage everyone to buy one less gift online and head into a local store, catch a local show, volunteer at a local non-profit, the list goes on."
The CR Economic Alliance is creating weekend itineraries that feature local restaurants, stores and experiences for community members interested in investing local dollars. Economic Alliance's Business Support Innovation Council created the idea of itineraries. The Council focuses on the core function of business support and is dedicated to economic growth and business success, particularly of small and locally owned businesses.
Itineraries will be posted once a week on the Economic Alliance's Facebook and Instagram pages and posted on the website, and nearly a dozen itineraries will be posted from November through the end of December. To see the current and future itineraries, head to https://www.cedarrapids.org/live-here/buy-319/.