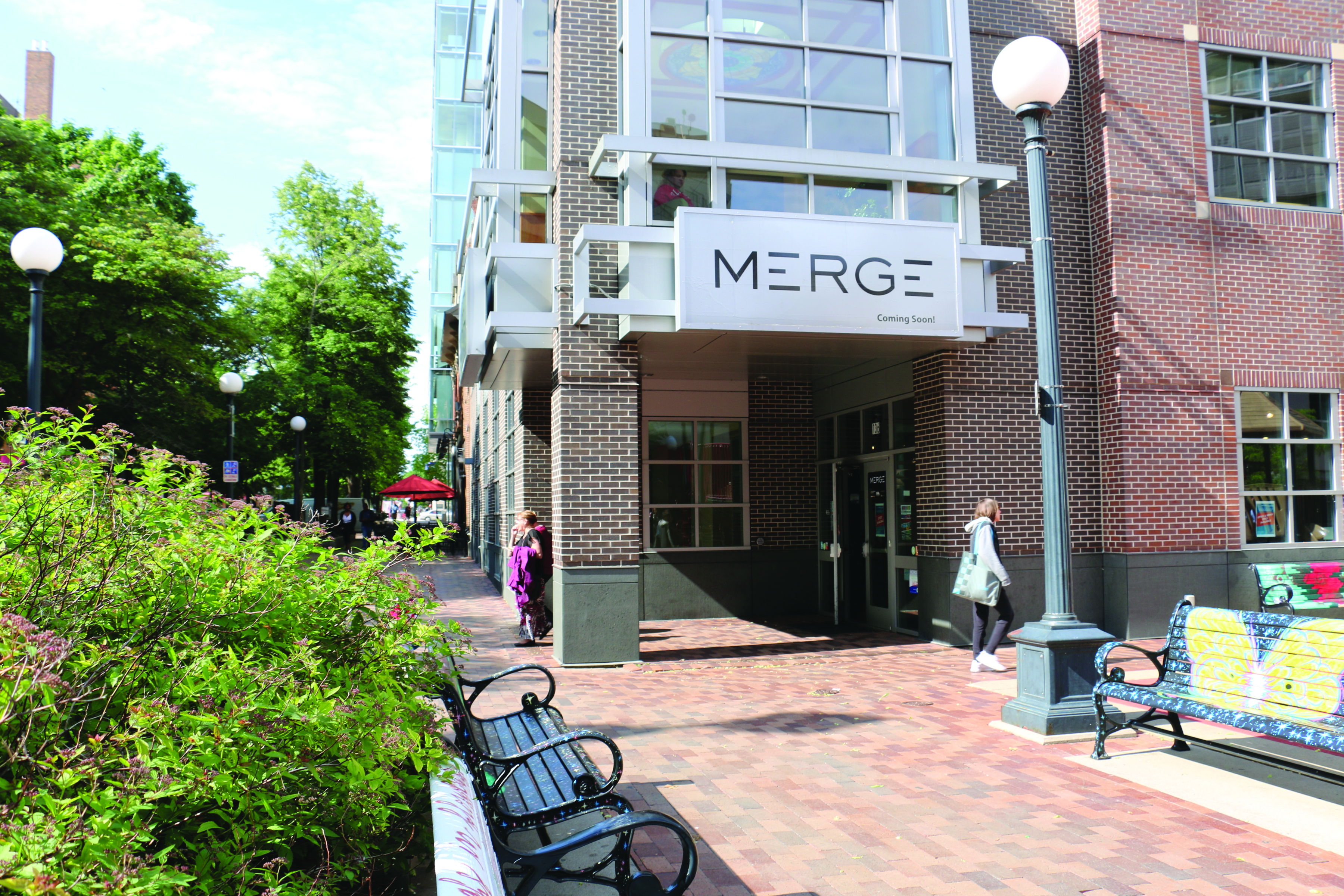 The Blue Strawberry Coffee Company didn't miss a beat after reopening just six months after being heavily damaged in the flood of 2008. As well as this year, the downtown Cedar Rapids business has been on the Corridor Business Journal's list of Best Coffee Shop for a Business Meeting in 2011, 2010 and 2007.
The decision to open in the same location just blocks from the Cedar River at 118 Second St. SE was a difficult one for owner Mike Monnahan. But, in December 2008, six months after the building was flooded, the Blue Strawberry reopened.
Mr. Monnahan credited incentives from the city as a reason the business was able to recover so quickly. And he credits his staff and the shop's roomy layout and homey décor for the business' continued success.
"It's a real relaxing atmosphere," Mr. Monnahan said.
With Wi-Fi and large tables with plenty of room to move around, the Blue Strawberry is a natural space for a business meeting. The area on the south side of the lobby is conducive to larger groups, Mr. Monnahan added.
Oh, and the coffee is good, too. Blue Strawberry roasts its own beans. All coffees are also available in bulk, whole or ground.
The establishment serves breakfast and lunch and bakes many of its own pastries. A favorite lunch item is the grilled paninis including Tuscan Ham, Sicilian Beef, Chicken Avocado and Garden Veggie. Lunch specials are rotated on a weekly basis.
Customers can place an order online up to two weeks in advance which will be available for pick-up at a specific time. The to-go site allows customers to mark their favorites and past orders.
With a closing time of 8 p.m. and weekend hours, the Blue Strawberry is open later than most coffee shops downtown. Another distinction is they also serve beer and wine, often offering specials during music performances.
Mr. Monnahan doesn't regret his decision of being one of the first downtown businesses to reopen after the flood, as many others are also following suit.
"Now, companies are occupying storefronts around us," he said. "I'm looking forward to the expansion in Cedar Rapids."
-Angela Holmes