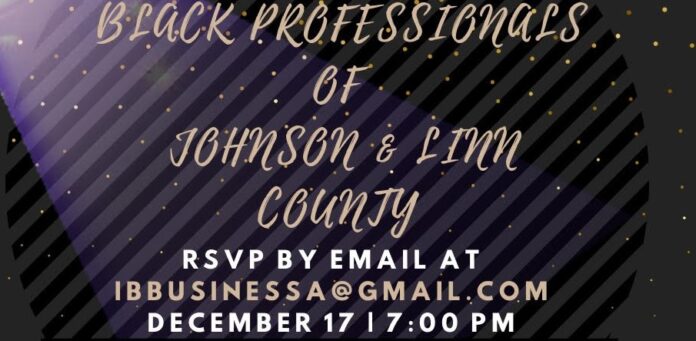 Black Professionals of Johnson County and Linn County is hosting a networking mixer from 7-9:30 p.m. Dec. 17 at the Cedar Rapids Downtown Public Library. 
The organization, with a mission to create and enhance economic sustainability with a long term view, is focusing on these three goals to fulfill that mission: 
To elevate, empower, and connect vibrant, black business owners and other black professionals in communities that include black women, men, LGBTQ and youth. 

To expand and maintain unified voices to move the communities forward as a whole. Continue to grow and create a safe space that positively and consistently brings people together to build relationships and foster community. 

To create, expand, and connect to other black professionals within both Johnson County and Linn County. Inform both communities of the difference between equity and equality. Connect with allies and key partnerships through individuals and organizations.
The group, along with its community partners, also helps to connect members with the resources they need to grow, advocates on behalf of issues important to area businesses and engages the business community to positively impact the community as a whole. 
The organization will meet monthly on Saturdays from 6:30-9:30 p.m.