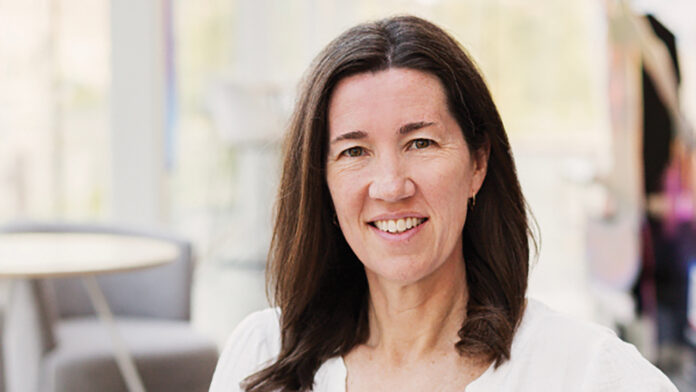 Three of the most high profile and challenging, public sector positions in Iowa City are turning over in the next few months.
Nancy Bird has been named CEO and president of the Iowa City Area Business Partnership, which will formally merge with the Iowa City Area Development Group (ICAD) on July 1.
This new organization effectively consolidates the missions of a chamber of commerce and an economic development organization into one entity, but not without confusion or skepticism, as the economic development landscape continues to change.
How will Ms. Bird be able to manage different stakeholders who expect this organization to accomplish very different objectives? 
Therein lies one of her biggest challenges.
Just ask Doug Neumann, who has been leading a somewhat similar economic development model with the Cedar Rapids Metro Economic Alliance for the past seven years.
Ms. Bird most recently had been serving as executive director of the Iowa City Downtown District.
We wish her the best.
Gary Barta, the long-time University of Iowa Athletics Director, announced his retirement recently.
One of the hallmarks of UI athletics is consistency. There have only been four athletic directors over the past 50-plus years, including Christine Grant, who was women's athletic director from 1973-2000. This has enabled the UI to have a level of consistency (and success) unparalleled in collegiate athletics.
Mr. Barta will officially retire effective Aug. 1, 2023.
His position is one of the most public and unenviable because it rarely gets the recognition for the success of a particular program, but almost always gets the brunt of criticism from an underperforming sports program (or offense) or a scandal.
In other words, he's typically guilty until proven innocent, especially in a social media driven world that has enveloped sports since he took the reins 17 years ago. 
Make no mistake, Big Ten college athletics is big business. Being able to handle the pressure, young college athletes, the media, the political whims of a state institution as well as the never-ending quest to win is no small feat. Mr. Barta did all of them well, and we wish him the best in retirement.
Denise J. Jamieson will become the new UIHC vice president of medical affairs and dean of the UI Carver College of Medicine. She will succeed Brooks Jackson, who took a decidedly lower-profile approach to the position, on Aug. 1, 2023.
Ms. Jamieson, a retired U.S. Public Health Service Captain, most recently served as professor and chair of the Department of Gynecology and Obstetrics at Atlanta's Emory University School of Medicine.
Ms. Jamieson's biggest initial challenges will be to hire the successor to Suresh Gunasekaran, the dynamic leader of the UIHC who resigned for a similar position in San Francisco, and to lead the sprawling health care organization as it continues to physically grow across the region and state with noticeable concerns and objections from other health care providers.