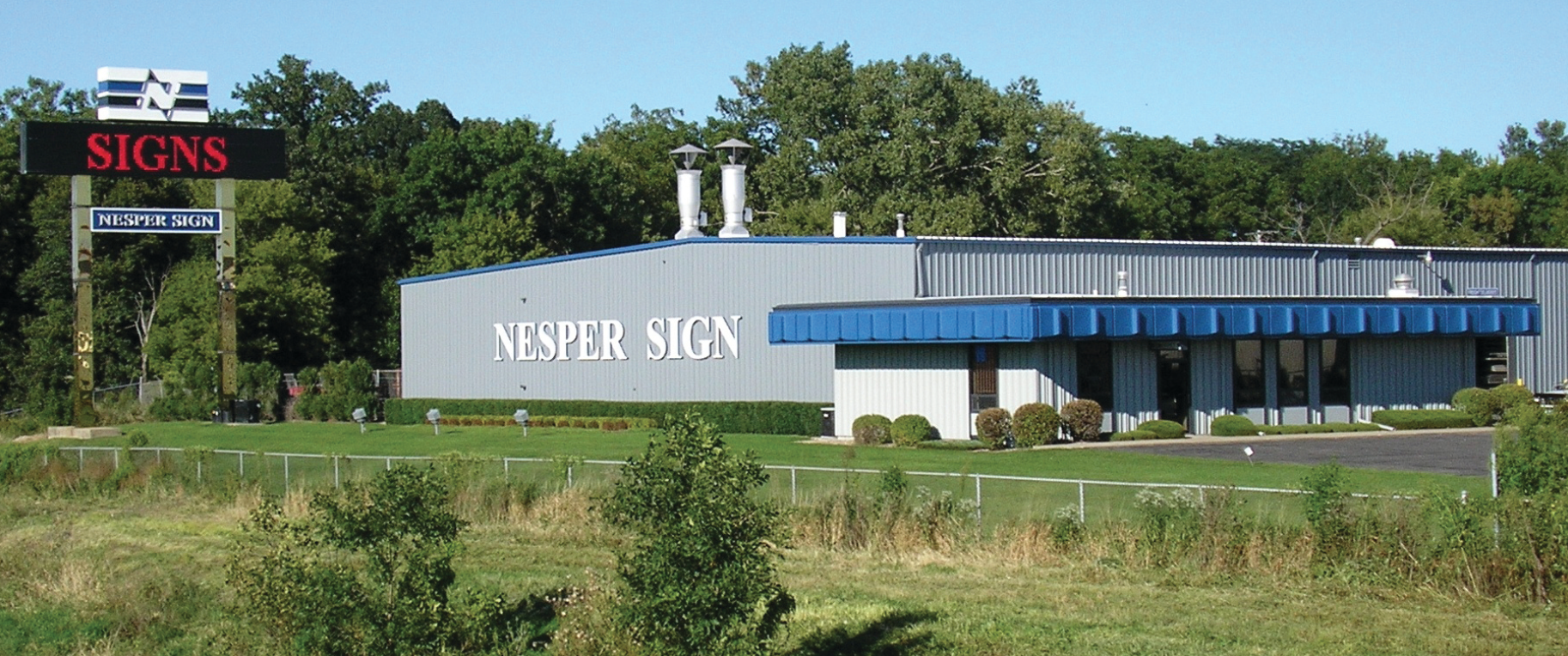 Nesper Sign Advertising President Phil Garland says that winning the Best Sign Company category for the 10th year was tough, but developing its winning formula wasn't.
"We just try to take care of our clients – plain and simple," Mr. Garland said. He credits the company's family ownership and the kind of long-term thinking that will bring customers back for the next generation of owners.
Nesper Sign opened in 1925, and Mr. Garland's family has operated it for the last 30 years in Cedar Rapids. The sign maker employs 28, and generates sales of about $5 million. It's one of the few sign companies that not only repairs its own signs, but those installed by competitors.
In recent years, Nesper Sign has switched its Cedar Rapids sign shop over to solar power, and has focused on building more signs with efficient, durable LED lighting.
Being the top sign company for 10 straight years is "tough to pull off," Mr. Garland said. He's watched many companies pop up on the list, only to disappear from it a year or two later. Next year Nesper Sign will be entitled to put up a "Best of the Corridor Hall of Fame" sign, and can probably make one that will last for decades.
– Dave DeWitte
TIMES ON LIST:
10 Times on Best of List (HOF entrant)
RUNNERS UP:
Mediaquest Signs, PIP Printing