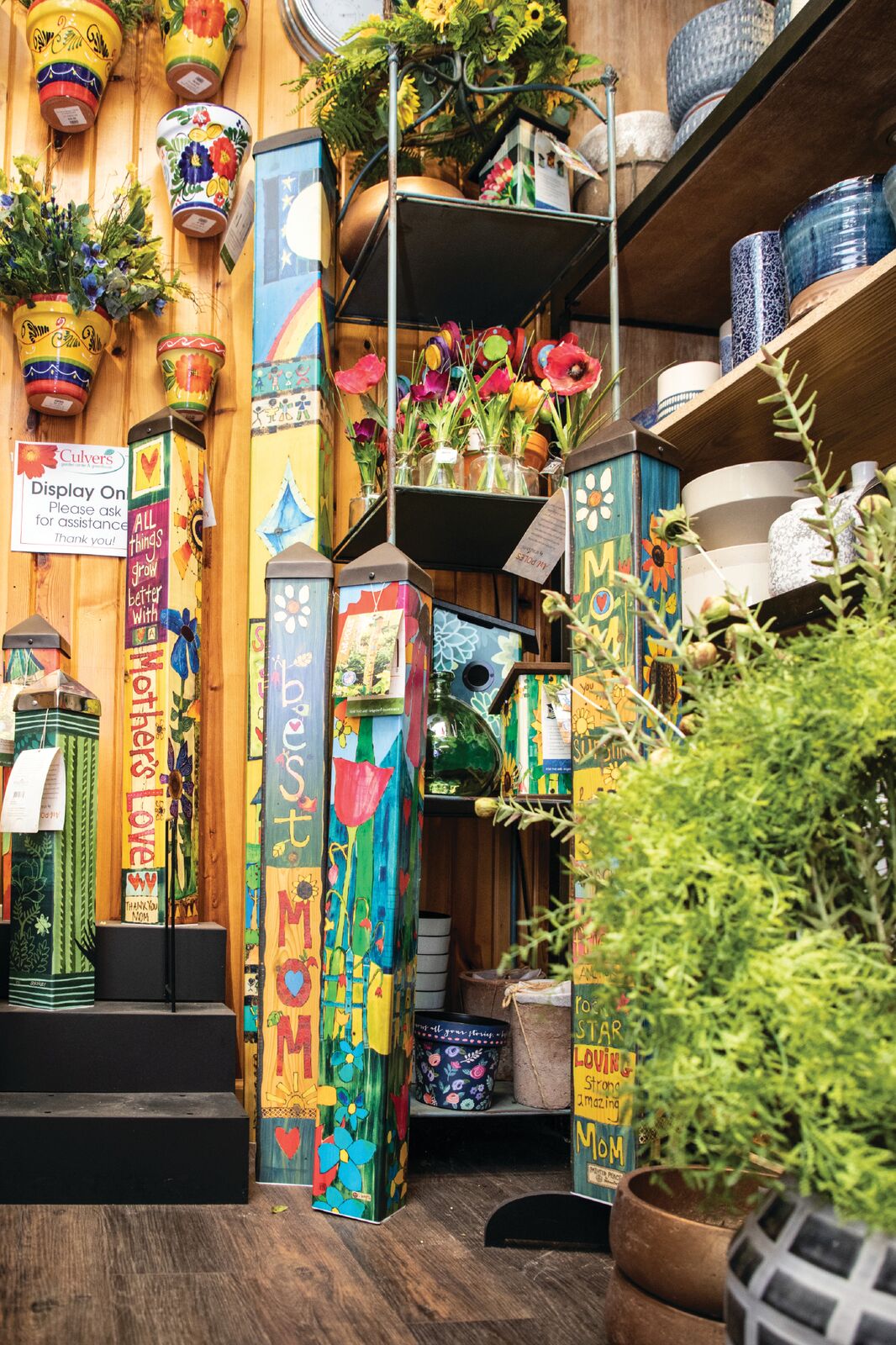 4 TIMES ON LIST
Culver's Lawn and Landscape isn't just a garden center and landscape design business – it's a sensory experience, according to Tami Culver, who runs the growing Marion enterprise with her husband Todd.
"We provide an experience, whether it's the creativity of our buyers or our designers, it's just something you can't get anywhere else – and definitely not online," Ms. Culver said. "Our customers can look, enjoy the fragrance, and it's kind of a social place."
The business officially began in 1982 when Mr. Culver started a lawn mowing service at the age of 12, but opened at its current location in 1997 as a base for operations that now include a retail garden center, gift shop, greenhouse and landscape design center.
"We're a pretty versatile company in several different industries," Ms. Culver said. "We're consistent with unmatched performance, we're reliable and our fantastic plant health assures what gets put in the ground is going to have a positive outcome."
Ms. Culver said the business, not located near a mall or major commercial center, has become a destination for customers seeking quality product and experienced staff.
"People definitely drive here," she said. "Our customers value shopping here, the relationships we have with them. We know our customers and they know our staff – and that they know the business."
– Katharine Carlon
1st Runner Up: Hughes Nursery & Landscaping
2nd Runner Up: Forever Green