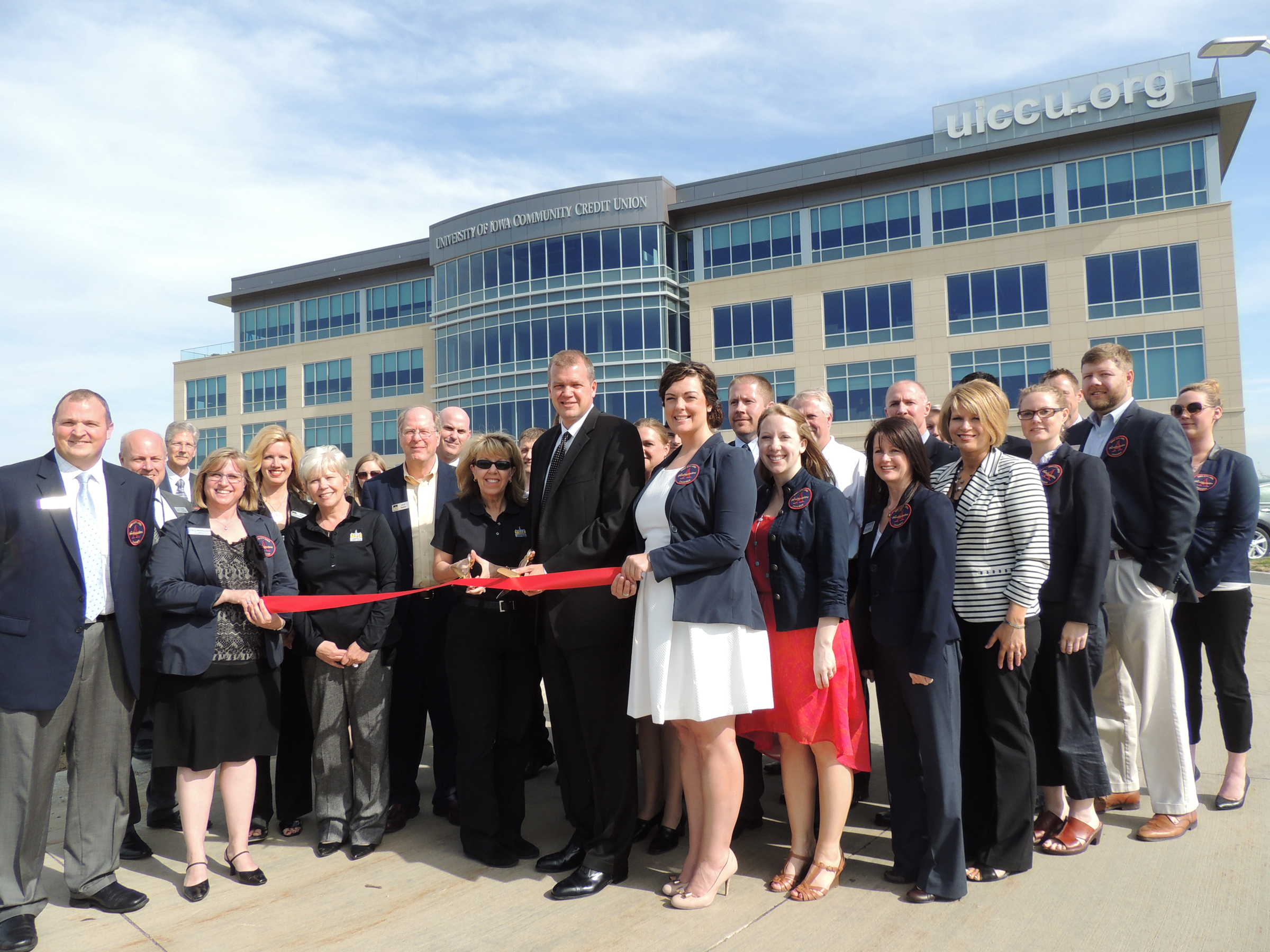 Just as University of Iowa Community Credit Union (UICCU) has gained leading market shares in several key categories of consumer lending, it also grabbed the biggest share of support for Best Credit Union among Best of the Corridor voters.
A full half of the 442 votes cast in the credit union category went to UICCU, which has doubled in assets to $2.35 billion in just three-and-a-half years.
"We're humbled," said Jeff Disterhoft, UICCU president. "We know there are a lot of great banks and credit unions across Eastern Iowa."
The formula to UICCU's success starts with the credit union philosophy of operating efficiently so that the credit union can maximize return to members. As a credit union, UICCU members are its shareholders.
The importance of competitive pricing can't be overestimated, according to Mr. Disterhoft.
"We have a very myopic focus on efficiency and we have a myopic focus on price," said Mr. Disterhoft. He said that many area financial institutions provide strong customer service, making it less of a differentiator for UICCU. The credit union has a fairly small number of branches for an institution of its size, for instance. But members can often count on UICCU to be aggressive on price, whether in terms of interest rates on their deposits, on fees or on loan rates.
UICCU's pricing is reflected in its top ratings on "return of member" by Callahan & Associates, according to Jim Kelly, senior vice president, marketing. It was named the top credit union out of 13,000 rated. In the one quarter of the last 13 that UICCU did not rate highest, it was rated second.
Mr. Kelly said UICCU is one of the top local consumer lenders. By combining the Linn and Johnson county markets, UICCU comes out first in the auto lending, mortgage lending and home equity lending categories, according to Mr. Kelly.
Credit unions are exempt from paying federal corporate income tax, an exemption that was allowed in the early days of credit unions to stimulate lending to an underserved category of working people with more challenges obtaining credit.
"We take our tax status very seriously and realize the more efficient we can be, the more we can price aggressively and give back to our members," Mr. Kelly said. He credited the organization's 301 employees for providing that efficiency edge, saying they are motivated by a desire to give back more to members.
Based in North Liberty, UICCU has 11 branches in the Corridor and one in Grinnell. It is allowed by its charter to operate in 42 Iowa counties, and is currently building a new branch in downtown Cedar Rapids.
Mr. Disterhoft said growth has meant added services for members. In the 14 years of Mr. Disterhoft's service, he said some of the major service additions have been a wealth management group and a commercial lending business that is now "very robust."
UICCU employees donated 3,802 volunteer hours in 2013 to events as diverse as Fry Fest, the November Military Support Fundraiser, the Marion Turkey Trot and the University of Iowa Health Fair.
Corporate donations made by UICCU in 2013 totaled $640,035.
– Dave DeWitte
TIMES ON LIST:
1 Best Credit Union (new category)