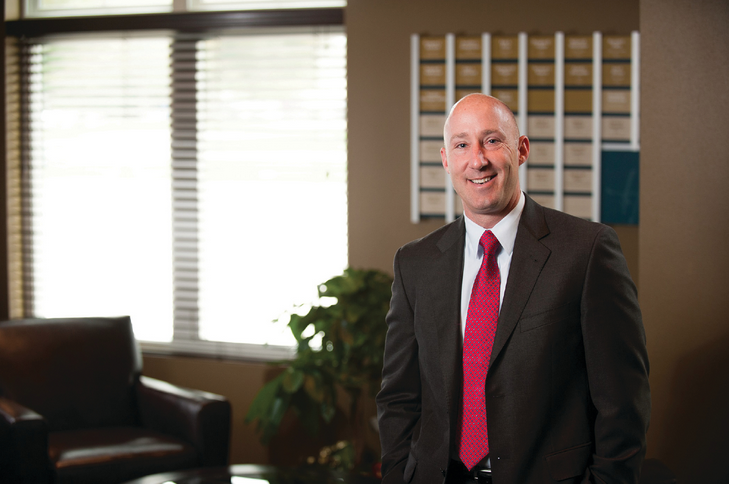 MULTIPLE TIMES ON LIST
Honkamp Krueger & Co. and its subsidiary, HK Financial Services, repeat this year in the fields of wealth management and business consulting, thanks to the firms' customized and comprehensive approach to customers' needs.
"Client satisfaction is so important to us that we created a customer experience department led by a supervisor and our marketing partner," said Kyle Kunz, partner-in-charge at the firm's Cedar Rapids office. "We constantly survey our clients on what we do well so we can continue that level of service, and we also request their suggestions for improvement."
Honkamp Krueger provides an array of business consulting and advisory services, and its HK Financial Service business helps clients invest wisely.
The firm's approach to business consulting is called "decision support," and is focused on helping clients focus on improving their processes and developing their teams. Ditching the "one-size-fits-all" strategic plan, Honkamp Krueger helps clients use benchmarking tools and actionable processes to make data-driven decisions. HK Financial Services has some major muscle behind it as a Forbes Top 100 Wealth Man-ager, but still offers a collaborative and consultative approach to tax planning and wealth management. Together, they offer clients a compelling and comprehensive value proposition that's winning over business owners in the Corridor.
-Dave DeWitte
BEST BUSINESS CONSULTING
Honkamp Krueger & Co.
Second time on list
CONSULTING 1ST RUNNER UP: RSM US LLP
CONSULTING 2ND RUNNER UP: BerganKDV
BEST WEALTH MANAGEMENT TEAM
HK Financial Services
Second time on list
1ST RUNNER UP: Hills Bank & Trust Wealth Management
2ND RUNNER UP: TrueNorth Wealth Management