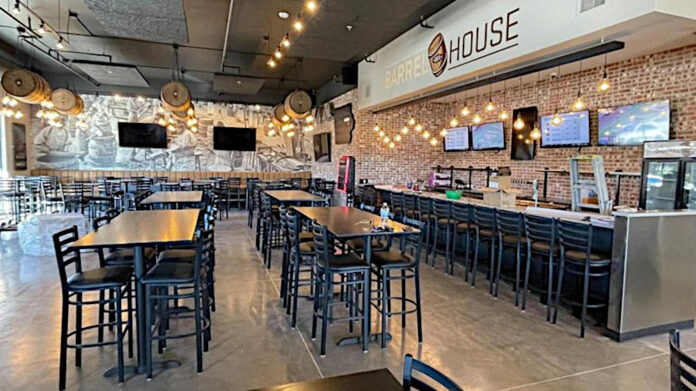 Barrel House has announced that their newest location, at 295 Tower Terrace Rd. in Marion, will have its grand opening Monday, Dec. 6, at 11 a.m.
"We feel that our passion and brand have proven itself," Barrel House founder Jimmy Holt said in a news release. "Our goal was to take our 'Food that Lifts Your Spirits' concept and work to establish it nationwide."
Barrel House has worked with Point Builders to develop the Barrel House's Marion location, their fourth location in Iowa. They have also started construction on their next new location in downtown Cedar Rapids, which is slated for completion in early 2022.
"Barrel House launched its franchise brand this spring with the signing of their first franchise location in the Bloomington/Normal, Illinois area," Mr. Holt said. "We currently have active talks with prospective franchisees in Missouri, Texas, Illinois, Iowa and Tennessee. Our team is extremely excited and look forward to our brand's growth with both corporate and franchise locations."
Barrel House plans to have six corporate-owned locations open and active by summer 2022.
The Marion location will be open daily at 11 a.m. The menu features a full range of appetizers, salads, sandwiches, wraps, burgers, pizza, quesadillas, tacos, desserts and wines, plus a kids' menu.