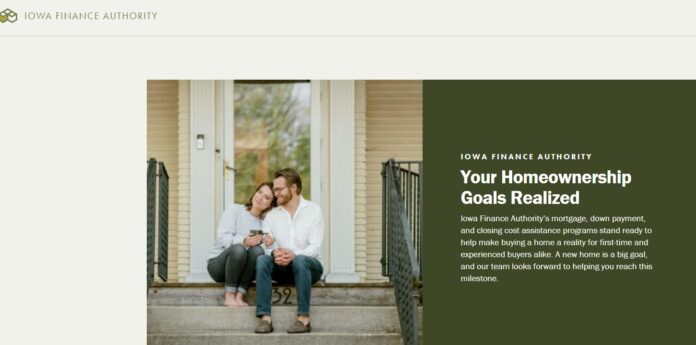 The Iowa Finance Authority (IFA) is marking national homeownership month by recognizing Iowa's strong housing market, record numbers of homebuyers using IFA's mortgage programs and the launch of a new first-time Iowa homebuyer toolkit that will educate homebuyers on the homebuying process amid a highly-competitive market.
"The competitive housing market means that homebuyers need to be informed of the process and ready to act quickly," said IFA Executive Director Debi Durham in a release. "To fulfill this need, IFA has launched a new webpage and first-time homebuyer toolkit that will provide routine tips delivered via email about purchasing a home in Iowa and the resources available to buyers."
The new first-time Iowa homebuyer resource will provide homebuyers who sign-up to receive information with routine tips such as a new Iowa homebuyer guide, home purchase checklist, information about credit scores in relation to purchasing a home and more.
"Iowa's housing market is seeing near record levels in both terms of high numbers of sales and prices as well as low average number of days on the market and available inventory," said Iowa Association of Realtors CEO Gavin Blair. "This combination of trends makes for an extremely fast-paced market. The new tool offered by IFA to prepare homebuyers is very well-timed and will be useful for a wide-range of buyers."
IFA offers mortgage and down payment and closing costs assistance programs through a network of more than 400 lenders throughout the state. These partnerships allow eligible Iowans both the convenience of working with their local lender and access to down payment and closing costs assistance of up to $5,000, available exclusively through IFA Participating Lenders.
Nearly 3,000 Iowans realized their dream of homeownership through IFA's homeownership programs last fiscal year, the most in any single year in the program's 43-year history. Nearly 90% of these homebuyers also used an IFA down payment and closing costs assistance program to help with their home purchase. Iowa households earning $139,580 or below and purchasing a home at $381,000 or below may be eligible for homeownership assistance through an IFA program.