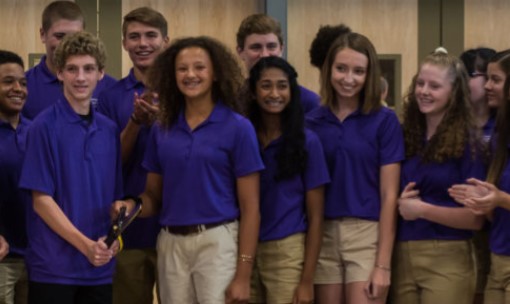 The City of North Liberty has launched a new initiative inviting high school students to connect with community leaders, develop leadership skills, support the community through service projects and advocate for other young people in North Liberty.
The program, North Liberty Youth Council, is now accepting applications. This inaugural cohort of Youth Councilors will also help shape the North Liberty Youth Council program.
"This new Youth Council will help give our youth a voice in local decisions, support our community through service and help build future leaders," Mayor Chris Hoffman said in a news release. "This initial class is particularly critical in shaping the new program, and I'm excited to see the impact our kids will make on North Liberty."
The program will host eight to 12 students for its inaugural cohort and aims to be representative of the diversity of backgrounds, experiences and perspectives. Participation is open to North Liberty residents who will be in grades 9-2 in the 2022-23 school year. Public, private and home school students can apply.
Applications are available at northlibertyiowa.org/youthcouncil or at the North Liberty Library and the Recreation Department front desk at the North Liberty Community Center, 520 W. Cherry St. Students should apply by Sept. 6 for best consideration. Selected participants will be invited to attend orientation 6-8 p.m. Sept. 22.
Youth Council meetings will typically be held at the North Liberty Community Center from 6-8 p.m. on the third Thursday of the month during the school year. The March meeting will be held on the fourth Thursday of the month due to spring break. Additional meetings might be added as needed at the discretion of the members of the Youth Council. If the Youth Council decides to meet in the summer, a schedule for those meetings will be determined in the spring.
Members are required to dedicate six to 12 hours each month, including participating in monthly council meetings, group service projects and planning and hosting community engagement events throughout the year.
For more information, contact Outreach & Equity Coordinator Micah Ariel James at mjames@northlibertyiowa.org or (319) 640-8172.