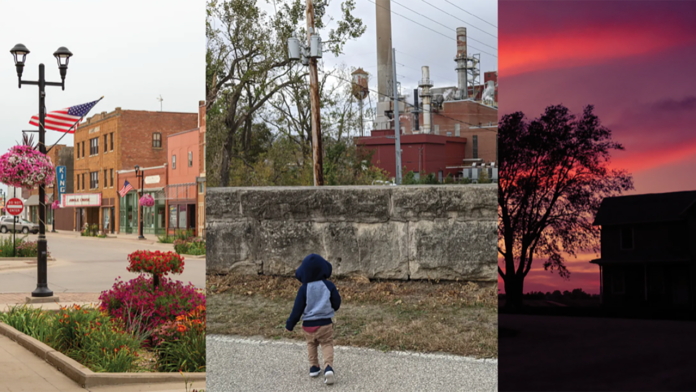 The Corridor region has traditionally struggled to come up with a clear regional vision or economic development strategy. Still, a new effort called Envision East Central Iowa led by the East Central Iowa Council of Governments (ECICOG) scheduled in late September has potential.
"Success is if we are able to unite the region … meaning Cedar Rapids, Iowa City and rural segments as well, and the plan speaks to everyone at some level," said ECICOG Executive Director Karen Kurt. "(The Vision) should be aspirational and give us a clear direction on what we can work on together."
Ms. Kurt is bringing a fresh perspective to the process, having succeeded Doug Elliott in September 2019; a new consultant called Future IQ is facilitating, and six of the Corridor's seven counties are included, and more than 22 economic development organizations and entities from across the region. Cedar County is omitted because it's not part of ECICOG's regional economic development district.
Much promise holds with this effort, especially if it can unite the region.
Did you know that a regional vision has been in place since 2018?
We encourage the facilitators of this new effort to lean heavily on the private sector for leadership and keep the scope to manageable outcomes while also working hard to differentiate our region.
Ms. Kurt said that the private sector will be engaged and a regional survey is one way to get its feedback.
The last significant regional visioning effort in 2016 started strongly with good leadership and enthusiasm. The private sector appropriately led it with three of the region's most prominent business leaders: Kelly Ortberg from Rockwell Collins, Bruce Harreld from the University of Iowa and Nancy Kasperak from US Bank serving as tri-chairs.
The then-CEO of the Cedar Rapids Metro Economic Alliance, Dee Baird, was also an important driving force behind the effort. And the visioning process was facilitated by Main Street consultants.
That visioning attempt ultimately went awry when the tri-chairs didn't align with the consultants, and Ms. Baird abruptly left the Economic Alliance.
Remnants of that visioning process got incorporated into ECICOG's Comprehensive Economic Development Strategy (CEDS), which it is responsible for creating every five years.
We are optimistic that the new effort will bear fruit and be aspirational.
"On a very practical note, our plan will also help us in applying for the unprecedented number of federal and state grants," said Ms. Kurt.
There will be a new website at www.envision-eastcentraliowa.org. We encourage you to get engaged and help the region with our collective future.