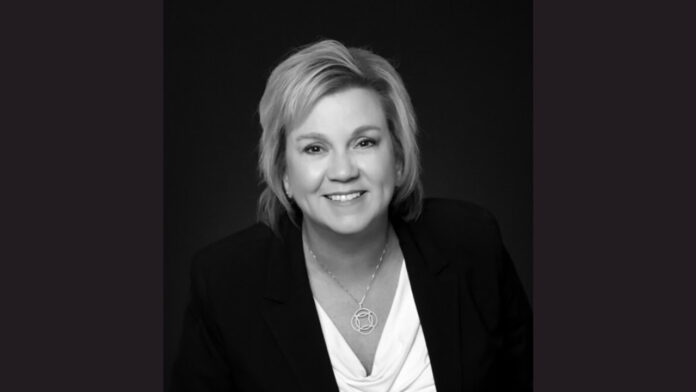 Cedar Rapidian and community leader Anne Parmley has been named board president of the Linn County Gaming Association (LCGA). The volunteer-led association is focused on encouraging Linn County voters to support the gaming referendum, which is on the ballot this fall.
"We know Linn County supports gaming, and we know that the revenue a casino would generate for our community is more important now than ever before," Ms. Parmley said. "I am honored and excited to be part of this association. Voting yes on the gaming referendum is an important step in unlocking the full potential of our community."
Iowa is the only state that requires regulated licensed casinos to contribute a percentage of revenue to local charities and community projects. The LCGA will serve as the nonprofit organization tied to a proposed casino in Linn County. 
Ms. Parmley will lead the LCGA team that sets the vision to support community nonprofit partnerships that best serve the needs of the county. Prior to joining the board, Ms. Parmley served as senior vice president of client services at Pearson.
Other board members include:
Todd Bergen, vice president for commercial real estate and business development for Skogman Realty.

Zach Bohannon, director of strategy for Estes Partners.

Brooke Fitzgerald, partner of The Restoration Project.

Monica Slaughter

, assistant Linn County attorney.

 
The LCGA will work to build support for the referendum, while also working with area nonprofits and business leaders to identify future opportunities in Linn County.
The Cedar Rapids Development Group, which spearheaded the gaming referendum in 2013, is also involved in this campaign. In 2013, the group of local business leaders and investors led the effort and Linn County voters passed the measure by 61.23%.
"Voting yes on this referendum is about Linn County's future," said Drew Skogman, local business leader and member of CRDG. "Linn County is the largest county in Iowa without a gaming facility, and it's time for us to receive the same economic stimulus that casinos bring to other counties in the state."
If passed, a second referendum will permanently authorize gambling in Linn County, providing the opportunity for a license to be submitted to the Iowa Racing and Gaming Commission in the future.
"This effort is all about how gaming can contribute to lifting this community and helping it reach its full potential," Ms. Parmley said. "I am most excited about how this revenue will help our nonprofits grow and thrive."
A kickoff event for community, nonprofit and business leaders is planned for Sept. 8.  For more information on the LCGA, please visit LinnWins.com.