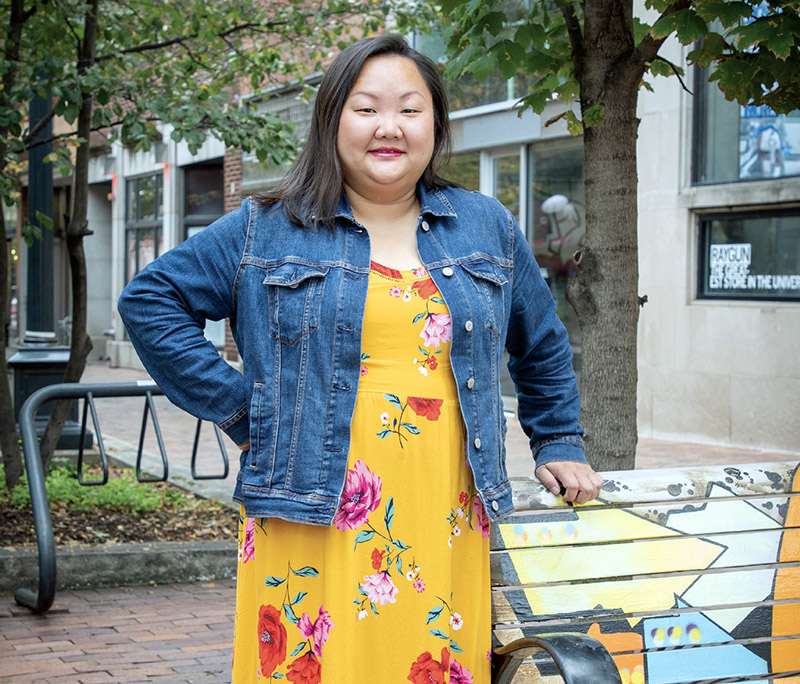 Chief of Retail Operations | The Java House
Nighttime Mayor | Iowa City Downtown District
AGE: 36
Who are your local mentors?
Nancy Bird, executive director of the Iowa City Downtown District; Tara Cronbaugh, owner of The Java House; and Betsy Potter, director of operations with the ICDD.
What do you know now that you wish you had known earlier in your career?
It's OK to fail as long as you learn from your mistakes. You don't have to be perfect and the only person putting that stress on you is you!
If you had $1 million, what causes would you support?
The Human Rights Campaign, the Crisis Center of Johnson County and the Rape Victim Advocacy Program (RVAP).
What is the biggest issue facing the Corridor?
Brain drain. Most people my age don't want to stay here, can't find upward mobility in their jobs to stay here and can't afford to stay here.
What do you want to accomplish by the time you are 50?
Run for public office and win, and create a hip, fun, vibrant Corridor community that is environmentally sustainable and creates jobs that keep young professionals in the area.