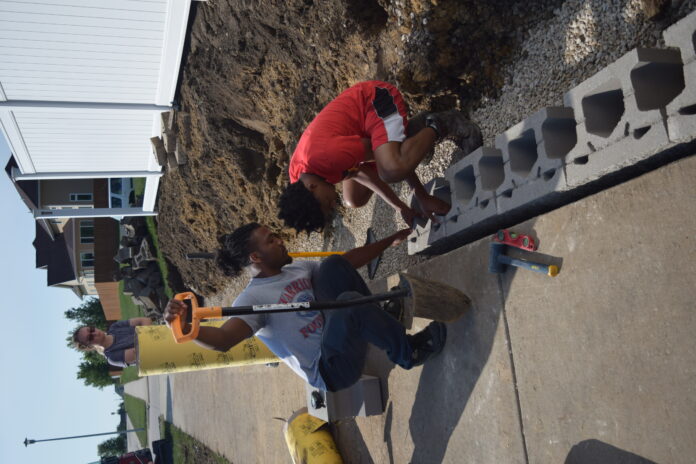 Four Oaks' TotalChild Workforce program is connecting Linn County youth to paid internship opportunities to train and develop motivated young workers at a time when businesses across Iowa are struggling to manage staffing shortages.
Some businesses, like Koch Landscaping and Mercy Medical Center, have already partnered with TotalChild Workforce. Koch Landscaping has successfully hired youth to work full-time following the internship opportunities.
"I think these kids deserve a lot of credit. They showed up on days that had a 110 degree heat index, moving blocks that weigh over 120 pounds apiece covered in mud and rock and never once complained," said Travis Koch, president and CEO of Koch Landscaping. "I am so thankful for what TotalChild Workforce does and that I have the chance to partner with them and meet these kids."
The TotalChild Workforce program guides teenagers and young adults through high school graduation, post-secondary education and into the workplace by providing mentors and job opportunities.
"These internship opportunities are so critical because it allows for youth to get hands-on experience in a field that interests them and exposes them to what it's like to work in that career," said Casie Eichenberger, success manager for Four Oaks. "It also creates an opportunity for employers to cultivate new hires who will be familiar with the business."
In the long-term, these internship opportunities can help close the Iowa employment gap in Iowa, says Ms. Eichenberger.
Four Oaks is one of the largest child welfare, juvenile justice and behavioral health agencies in Iowa. They are headquartered in Cedar Rapids.