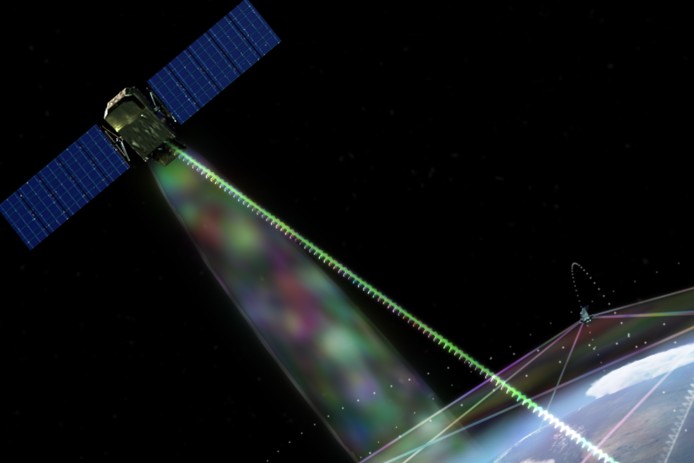 Raytheon Technologies is developing a wide range of space-based sensors for missile warning. CREDIT RAYTHEON
By CBJ News Staff
news@corridorbusiness.com
Amergint Technologies Holdings Inc. on April 20 announced a definitive agreement to acquire Raytheon Technologies Corp.'s space-based precision optics business, headquartered in Danbury, Connecticut.
The business, which is part of Collins Aerospace, a Raytheon Technologies business unit, is a leading technology provider of precision electro-optical systems for National Security Space missions and defense survivability needs. It's one of several that were required to be divested in the merger of United Technologies Corp. and Raytheon Corp., which formed Raytheon Technologies on April 3.
"We are thrilled to work with Andreas Nonnenmacher and the team at Danbury," Amergint CEO Larry Hill said in a news release. "For as long as the United States has recognized the need to observe the Earth from space, this business has delivered technological breakthroughs to do so. We are proud to bring together their preeminent electro-optical capabilities with Amergint's next-generation solutions for capturing, processing, transporting and exploiting mission critical data."
Amergint is a leading provider of software-defined technology for military, intelligence and commercial space missions. Founded in 2008 by Mark McMillen, Randy Culver and Sean Conway, the company is headquartered in Colorado Springs, Colorado.