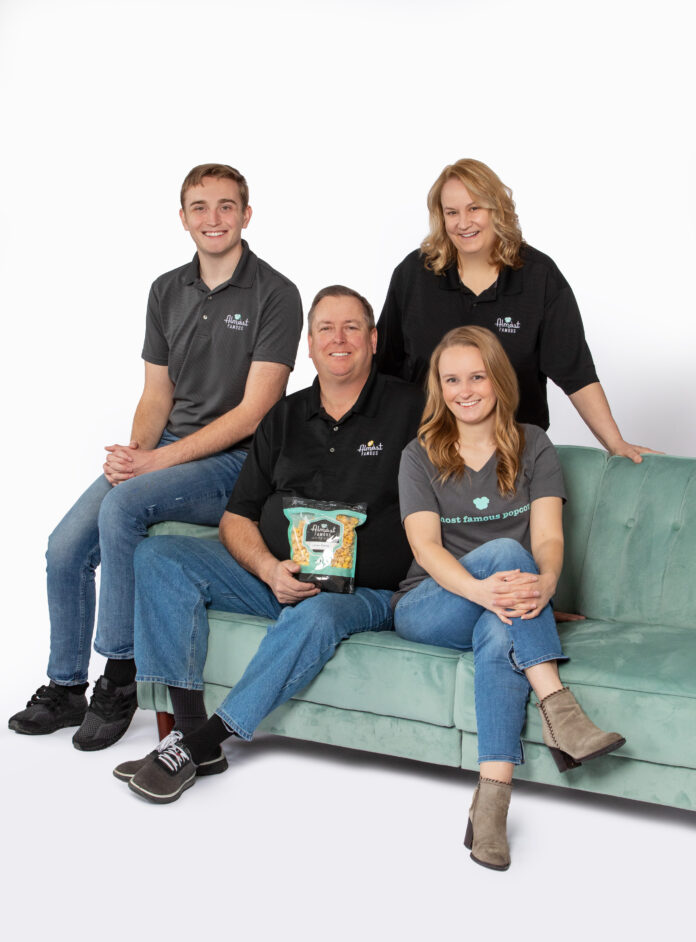 Almost Famous Popcorn Company announced March 22 the acquisition of Sac City-based Noble Popcorn. The Sac City facility expands their store footprint that right now consists of the NewBo District in Cedar Rapids and Des Moines.
Sydney Rieckhoff, 23, a recent Stanford University graduate, was formally appointed CEO and co-owner this week, after starting the company with her little brother, Carter, a decade ago.
"This will allow us to scale and will increase our ability to share delicious, gourmet popcorn across the state of Iowa," said Ms. Rieckhoff in a statement. "The acquisition demonstrates our commitment to expanding our product offerings to best meet the needs of our consumers. As a proud Iowan, I am excited for the job creation and economic impact that this next phase of expansion will bring."
Noble Popcorn, another family business, expanded from sale of raw popcorn kernels to ready-to-eat gourmet popcorn. Today, they do business as Cedar Creek Popcorn, according to a release.
Almost Famous Popcorn features 50 flavors of popcorn, 100 varieties of craft sodas and ice cream from The Chocolate Shoppe in Madison, Wisconsin.