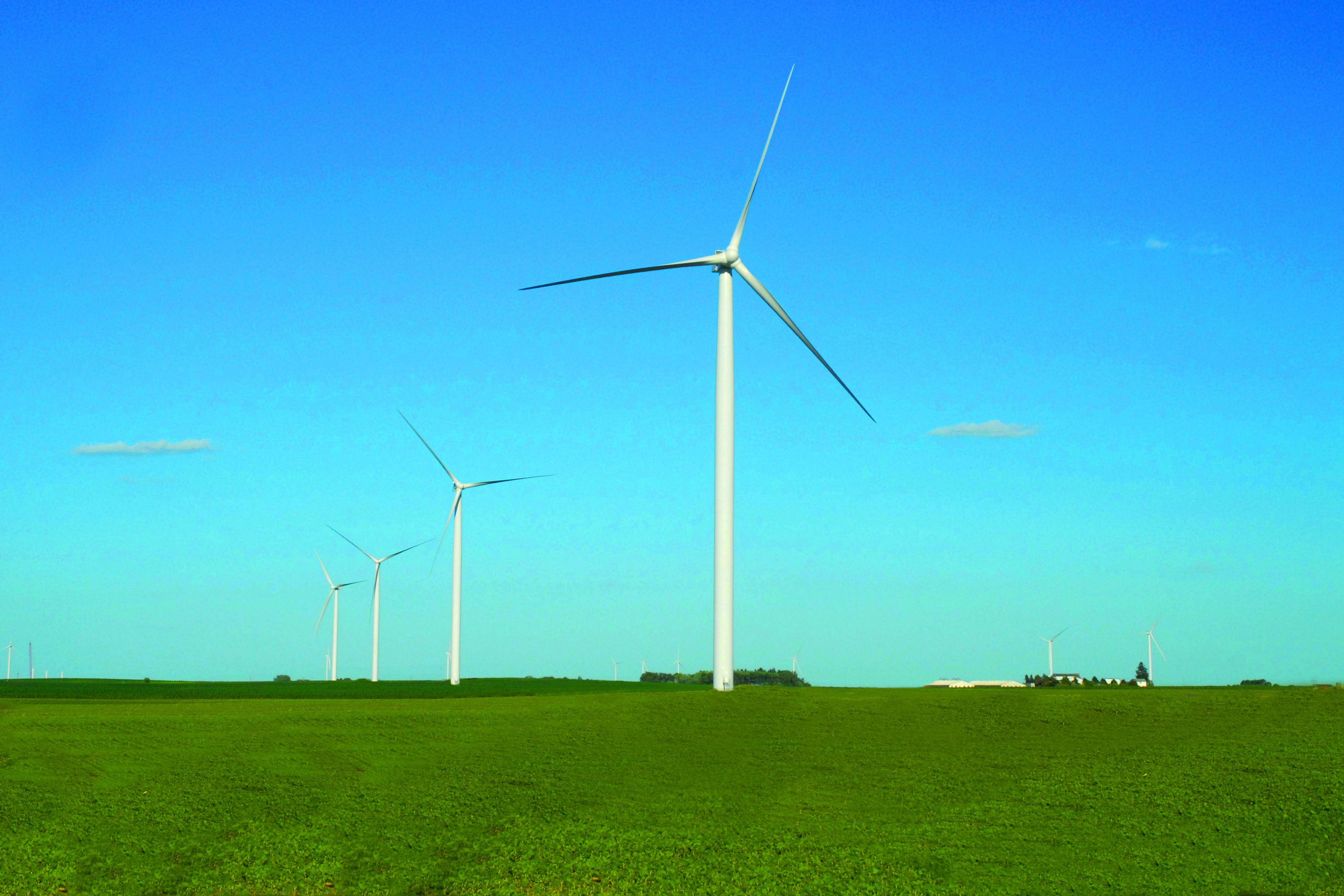 by Dave DeWitte
Alliant Energy's plans for 2017 in Iowa include the commissioning of a new Marshalltown power plant, the deployment of smart meters at customer sites and an electric rate case to recover its power system investments.
Alliant Chairman and CEO Patricia Kampling on Feb. 22 outlined the company's plans for the year as it released 2016 earnings that were roughly in line with expectations, and forecast earnings growth of 5-7 percent each year from 2017 through 2020.
The key to higher earnings for Alliant's shareholders will be the company's big capital expenditures for wind energy, natural gas-fired power plants, smart meters and other projects. The company foresees $5.6 billion in capital expenditures through 2020, and most of it will generate an authorized rate of return from state regulators in Wisconsin and Iowa after going through rate proceedings.
The biggest capital project affecting Iowa customers will be the $700 million natural gas-fired power plant the company plans to commission in early April. The plant will generate enough power for the equivalent of 500,000 homes, but will also partly fulfill the company's goals of reducing its reliance on coal and its emissions profile to meet EPA regulations.
Recovering the investment in the plant will be one of the main purposes of an electric rate case to be filed in April, which will include both a rate increase and new customer rate options, Alliant spokesman Justin Foss indicated.
The Marshalltown plant represents a capital expenditure of about $670 million, plus transmission costs and funds it was allowed to recover for construction work during the development of the plant. The Iowa Utilities Board has authorized an 11 percent return on the investment, but the company will seek to recover costs for other projects in the case.
Alliant isn't yet prepared to discuss how much it will seek or how it will affect rates, Mr. Foss said, however the increase "includes investments that have made the power customers get from us cleaner and more reliable."
Alliant announced plans last year to develop wind farms with 900 megawatts of capacity, including at least 500 megawatts in Iowa. Decisions are still pending on how much of the additional 400 megawatts will be in Iowa or Wisconsin.
Ms. Kampling said Alliant will file for advanced ratemaking principles for additional wind in Iowa during the third quarter of 2017. Advanced ratemaking principles typically set the maximum project cost, depreciation life, return on investment and other limits on an Iowa energy project before the utility begins construction, in an effort to provide more certainty about the investment.
Beyond the new turbines to be installed, Alliant's Iowa utility plans to roll the Franklin County Wind Farm it recently transferred to its regulated Interstate Power and Light Co. unit into its Iowa rate base. The transfer was approved by the Iowa Utilities Board earlier in February.
Customers should see a minimal impact to their bills in 2017, and then see a 5-10 percent interim rate increase offset with tax benefits through a credit on their bills, and a refund related to lower transmission costs, Ms. Kampling said.
The utility will also begin a multi-year smart meter installation program later this year at electric and natural gas customer premises in Iowa.
Conventional utility meters are designed to be read intermittently. Smart meters report on the amount of energy being consumed by the customer in small time increments of one hour or less. They will allow Alliant to remotely connect and disconnect customers, manage outages and manage two-way energy flow, Ms. Kampling said.
Two-way energy flow management has become more important as the surge in solar power installations allows more customers to get billing credit for energy they provide to the grid.
Ms. Kampling told analysts 2016 was "another good year" for Alliant, and that the company is making solid progress in providing cost-effective, clean energy for customers while building a smarter and more robust energy grid.
She said Alliant's 2016 earnings of $1.88 per share were consistent with its previous earnings guidance, and were up 5 percent "over comparable 2015 results on a non-GAAP, temperature normalized basis."
The non-GAAP results reported by Alliant excluded the impact of a charge against earnings of $86 million, or 23 cents per share, in the third quarter to reflect a downward adjustment in the value of the 60-turbine Franklin County Wind Farm. The downward adjustment reflected the declining cost of wind generation.