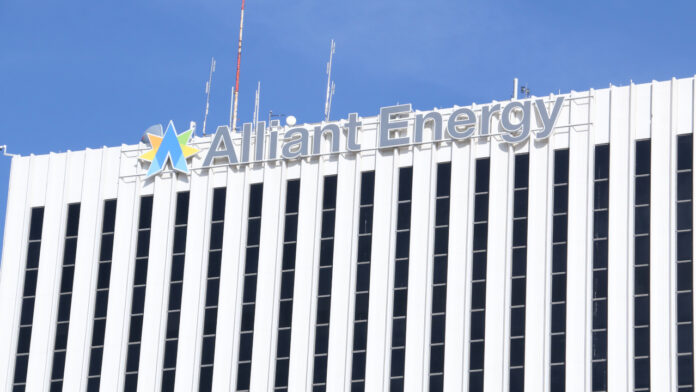 More than 50% of the energy Alliant Energy's Iowa utility provided to its customers in 2022 came from renewable energy generation, the utility company reported Aug. 30.
Alliant Energy, the third-largest owner-operator of regulated wind in the U.S., increased production by 25% from 2021 levels, allowing its Iowa utility to provide a double-digit surge of renewable energy to its customers in 2022 and boosting the percentage of renewable energy served to its retail electric customers to 52.7%.
"We are proud of our progress in delivering low-cost, clean energy to our customers while keeping customer affordability top of mind," Mayuri Farlinger, vice president of customer and community engagement for Alliant Energy, said in a release. "Our extensive wind fleet and renewable energy portfolio allows us to continue delivering on our purpose to serve our customers using reliable, clean energy sources."
Alliant Energy received verification of the renewable energy data in a filing with the Iowa Utilities Board (IUB) in July 2023. The filing confirms the renewable energy credits (RECs) retired on behalf of its retail electric customers and the utility's total retail sales for the calendar year.
Alliant Energy's Iowa renewable energy percentage increased 10% last year, in part due to an agreement to purchase clean energy from the Sac County Wind Farm in late 2021.
Alliant officials say the company is committed to delivering cost-effective, reliable energy by advancing its Clean Energy Blueprint, a roadmap to accelerate the transition to renewable energy. In addition to more than 1,300 MW of wind generation already operational in Iowa, Alliant plans to place 400 MW of solar into service in Iowa in the near future, primarily from the two Duane Arnold Solar projects set to be constructed near Palo.
The plan will continue to drive Alliant Energy toward its recently expanded goals for reducing all EPA-reported greenhouse gases, including methane emissions from its natural gas distribution operations.
For more information, visit Alliant Energy's Clean Energy Blueprint site.
Based in Cedar Rapids, Alliant Energy's Iowa-based energy company, Interstate Power and Light Company (IPL), is principally engaged in the generation and distribution of electricity to approximately 500,000 retail electric customers, along with the distribution and transportation of natural gas to approximately 225,000 natural gas customers in select communities in the state. The company provides utility services to incorporated communities and utilizes non-exclusive franchises, which cover the use of public rights-of-way for utility facilities in incorporated communities for a maximum term of 25 years. IPL also sells electricity to wholesale customers in Minnesota, Illinois and Iowa.