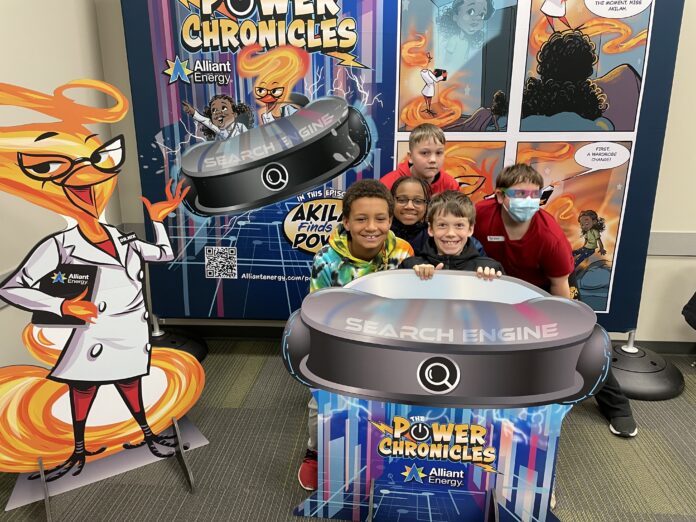 Students attending the Linn County STEM Festival at the Linn County Regional Center in Hiawatha got to take home brand-new books today.  "The Power Chronicles" is a new graphic novel series launched by Alliant Energy to inspire students interested in science, technology, engineering and math. (STEM).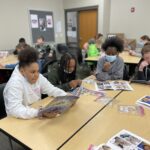 According to a release, recruitment for a strong workforce begins long before jobs are created and interviews scheduled. Candidates first need to be inspired to choose fields and meaningful careers. Alliant Energy sees early career programs and initiatives as critical opportunities to create a strong workforce and attract future employees.
Girls and boys begin school with the same level of interest in STEM. But by the end of high school, girls fall behind. By the time women reach post-secondary education, they pursue STEM degrees at drastically lower rates than men. Several factors can bolster girls' confidence and involvement in STEM one of which is for girls to witness women at work in STEM fields and to participate in STEM activities.  Alliant Energy says they, "hope 'The Power Chronicles' will inspire more girls to continue their education leading to STEM careers in the future.'
Fourth- and fifth-grade students from Wright Elementary received the books from Alliant Energy today at the Linn County STEM Festival.  "The Power Chronicles" is made for all students, and especially girls, in fifth through eighth grades.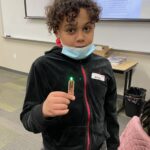 The goal of the Linn County STEM Festival was to nurture the interests of 4th and 5th-grade students from Linn County Schools in the exciting fields of science, technology, engineering and math (STEM). This year's festival was organized around highly engaging sessions focused on STEM careers.
The Linn County STEM Festival was produced by the Governor's STEM Advisory Council in partnership with Kirkwood Community College's Workplace Learning Connection and local businesses and community leaders, including Alliant Energy.