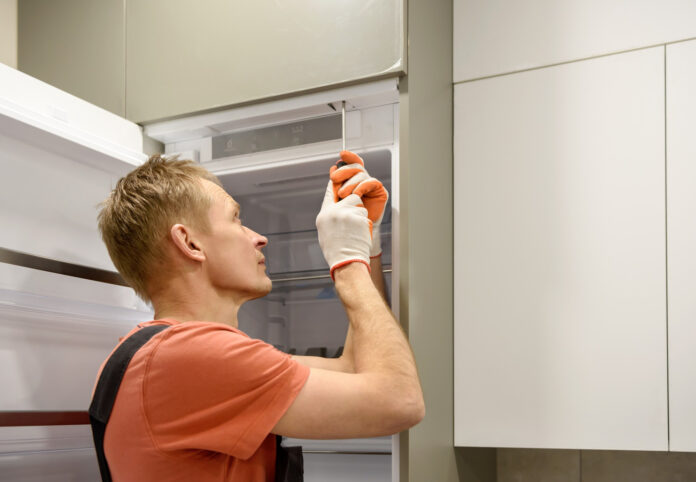 All Temp Refrigeration, a full-service mechanical contractor specializing in industrial and commercial refrigeration, is partnering with Summit Refrigeration to create one of the nation's largest industrial refrigeration contractors.
Headquartered in Cedar Rapids and founded in 2007 by three Iowa lifelong residents, All Temp Refrigeration handles HVAC, process piping and plumbing, in addition to its industrial and commercial refrigeration.
"All Temp has been really accelerating growth over the last few years and that has presented a lot of opportunity," said Jim Kopczynski, CEO of All Temp. "The business is really starting to feel its stride. We've always operated in a 250-mile radius within Cedar Rapids. We got introduced to Summit and as we got to know that company. There's so much cultural overlap, capabilities and expertise, but despite all that, there was no customer overlap."
Summit Refrigeration, he explained, has an expansive customer list and much more experience performing work nationally.
"It just left us scratching our heads a little bit," said Mr. Kopcyznski. "There's so much in common here and we're both growing pretty quickly. Let's team up and get after it."
The partnership allows both companies to "leverage expanded infrastructure, capabilities and talent," according to a release.
All Temp and Summit will share services like accounting and general office administration so they can accelerate growth in their business in other areas, he said. They will also be sharing fixed assets in the field and sharing expertise.
"This specialty skill required for refrigeration is a unique skill set," he added. "When you look at all the talent both companies will have, you really are cornering the market with a lot of experience. And with that experience, you can deliver more for your customers."
Mr. Kopcyznski also cited the industrial commercial refrigeration market is worth tens of billions of dollars, and the continued growth of industries they perform in like food processing or pharmaceuticals, as a clear opportunity for All Temp and Summit to capitalize and expand.
All Temp and Summit will retain their own brands in the partnership.