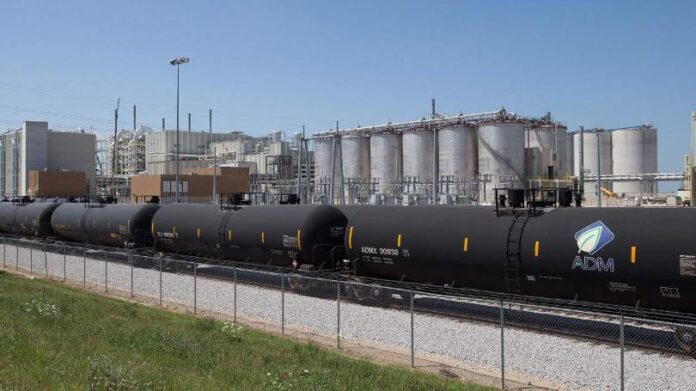 ADM easily exceeded earnings and revenue expectations for the second quarter of 2021, according to the company's earnings report released Tuesday.
The food processing and commodities company, with operations in southwest Cedar Rapids, reported adjusted net earnings of $754 million for the second quarter, as compared to $689 million in the first quarter and $469 million a year ago.
The company also reported adjusted earnings per share of $1.33 – up from 85 cents EPS a year earlier and beating analysts' estimates of $1.01 to $1.03 per share.
Revenue rose to $22.9 billion in the quarter, up from $16.3 billion in the first quarter and exceeding analysts' estimates of $18.4 billion.
Operating profit in the company's Nutrition division was up by 27%, leading ADM to raise its full-year growth expectations for the segment by 20%.
"We're excited about our growth trajectory as we continue to expand our participation in large and fast-growing categories, from alternative proteins to renewable green diesel to plant-based biosolutions, with all of our strategic efforts underpinned by our unique opportunity to use ADM's integrated value chain to advance decarbonization of the food and agriculture industries," ADM chairman and CEO Juan Luciano said in a release. "Given our great start to the year and our expectation of continued momentum in the second half, we are confident in delivering very strong full-year earnings, and we remain well-positioned for robust, sustained growth in the years to come."
Over the past three months, ADM's shares have lost 5.5%, even as the S&P 500 has gained 5.6%, according to MarketWatch.