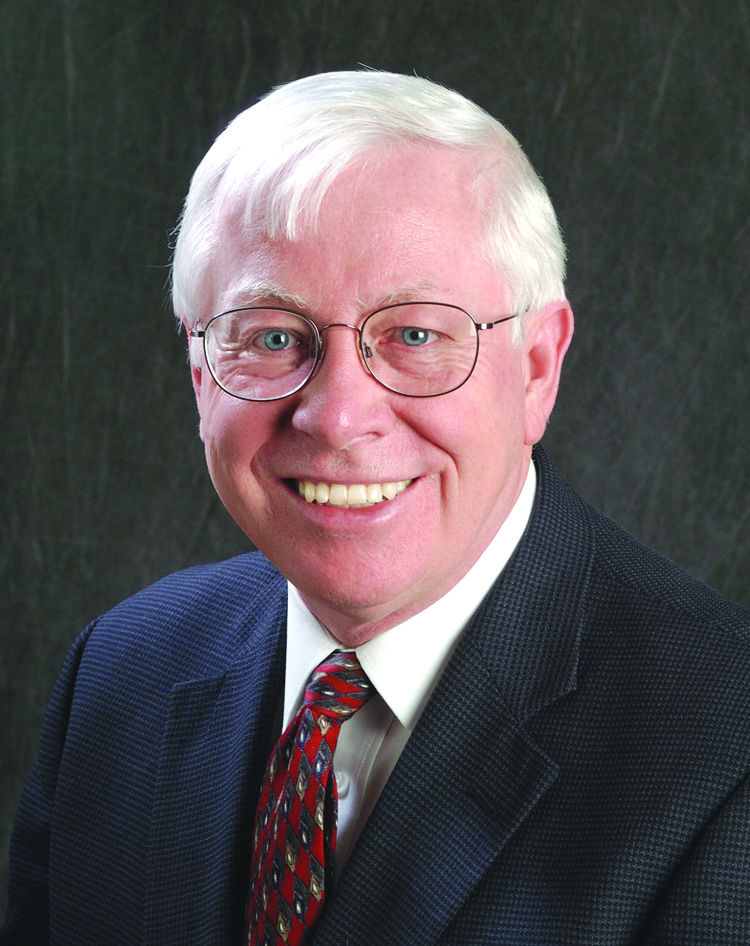 By Jean Robillard / Guest Column
As the national debate about health care continues, it is important to understand the vital role of academic medical centers, like University of Iowa Health Care, in the national and local health system and economy.
Academic medical centers (AMCs) bear the responsibility not only for providing all levels of patient care, but also for educating and training the nation's doctors and associated health care providers, and conducting biomedical research that leads to new treatments and cures to share with the world. Beyond those missions, AMCs also provide important services through community benefit services.
UI Health Care, which includes University of Iowa Hospitals and Clinics, the UI Carver College of Medicine and the University of Iowa Physicians, is the only comprehensive AMC in Iowa, and one of about 125 in the United States.
As a major employer in the Corridor, we contribute to the growth of the local economy, while also working to improve the health and well-being of all area residents. This has included extending our patient care mission to businesses through the Work-Related Care Management program, which provides several services to assist employers with solutions for improving the health and wellness of all team members
Through UI Hospitals and Clinics, patient care ranges from highly specialized, complex treatments and surgeries to basic primary care. Like other AMCs, UI Health Care provides critical community services – such as trauma and burn centers – that are often not available elsewhere. UI Health Care also provides care to Iowa's vulnerable populations through charity care and state and federal health programs.
The impact of UI Health Care's education mission is also significant to Iowa's physician workforce, with the UI Carver College of Medicine graduating 140 new physicians every year, and more than 700 resident and fellow physicians in training at UI Hospitals and Clinics. Our data show that Carver College of Medicine students who do residency training in Iowa are nearly four times more likely to enter practice in Iowa than those training outside the state.
As the research engines of the American health system, AMCs conduct more than half of all extramural research sponsored by the National Institutes of Health (NIH). In fiscal year 2016, the UI Carver College of Medicine garnered more than $229 million in external funding, including 254 grants totaling more than $105 million from the NIH.
Like other AMCs, UI Health Care faculty and staff members go beyond these mission-driven activities to provide community benefit programs or activities that promote health and wellness. In fiscal year 2015, we recorded contributions of more than $231 million and 644,381 persons receiving services, including free medical care for uninsured patients, health screenings and other preventive care, public seminars on health topics and population-based research.
In addition to societal benefits, AMCs have a substantial positive economic impact. The most recent report (2012) by the Association of American Medical Colleges (AAMC), conducted by Tripp Umbach of Pittsburgh, showed that UI Health Care had a total employment impact of 32,598 people, supported more than $277 million in revenue for the state, and provided a total economic impact of $4.6 billion.
Looking to the future, there are several key issues confronting academic medicine, including the availability of affordable, accessible insurance; status of scientific research funding; viability of learning and teaching methodologies; and caring for the well-being of the health workforce and an increasingly diverse nation.
To ensure that we preserve the strengths of the nation's AMCs and their role in improving the health of all Americans, it is incumbent on those of us working in academic medicine and our policy makers at both state and federal level to carefully evaluate these issues and design solutions for these pressing issues.
Jean E. Robillard, M.D., is vice president for Medical Affairs, UI Health Care.