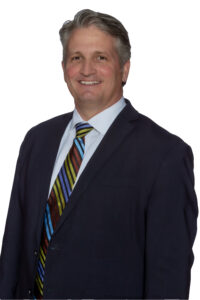 For investors, finding a trustworthy wealth manager can be a major headache—especially with so many options here in the Corridor.
It's hard to audition wealth managers without making a lot of calls and going for a lot of hour-long coffee meetings. At a certain point, you just want to find a partner, get your portfolio on track, and move on with your life. But it's too important of a task to just settle.
Whether you're exploring new options or starting from scratch, your next move should be your last one. Here are four characteristics you should be looking for to make sure that's the case.
The Fiduciary Standard
Just about anyone can call themselves a financial advisor or wealth manager—what sets the best financial advisers apart is a commitment to the fiduciary standard. That's a legal standard set in federal code that requires advisers to act in their clients' best interests at all times.
While fiduciary advisers are legally bound to act in their client's best interests, the same rule does not apply to all financial advisors, many of whom can receive compensation from sales commissions or other "kick backs," in addition to any fees they charge you.
As a Registered Investment Adviser (RIA), our firm operates under the fiduciary standard and is paid only by fees, and only from our clients (a model known as "fee-only"). This helps to eliminate certain conflicts of interest and allows our clients to fully trust our advice.
Complete Transparency
This could be our Iowa showing, but we believe you should expect transparency in every aspect of your relationship with a wealth manager. That includes transparency regarding your fee structure, the services you'll be provided by the firm and your investment performance.
Don't be afraid to ask yourself if you truly know what you're getting for the fees you pay your financial professionals. If you can't define it, or they're hesitant to disclose it, consider that a red flag. 
A Focus on Process
A great wealth manager has well-defined processes and sticks to them, knowing that a systematic approach to investing almost always beats an emotional one. We built Cedar Point Capital Partners on an evidence-based philosophy that's all about relying on empirical evidence and validated research to make financial decisions that align with your goals.
We believe this approach allows our clients to rest easier during periods of extreme volatility, knowing there's a framework focused on long-term outcomes, not caught-up with the latest fad.
Flexibility for Life
While wealth management departments at bigger firms may boast a larger roster, your advisor is likely working their own book of business under the banner of that firm. Call while your advisor is out on vacation, and you'll likely be waiting until they get back.
We pride ourselves on working in a coordinated and collaborative manner. We don't follow banker's hours because life doesn't follow banker's hours. We are here for you when you need us because that's what relationships are all about. If your wealth manager makes you feel more like a problem than a partner, it's a sign you haven't found the one.
If you're still searching for the right financial partner, let us show you how our Iowa roots and Midwestern values make us different from the big firms. Give us a call today for a free consultation, and let's grow together.
David Ernst is a partner with Cedar Point Capital Partners, a financial life planning and wealth management firm in Cedar Rapids. For more information, please visit www.cedarpointcap.com