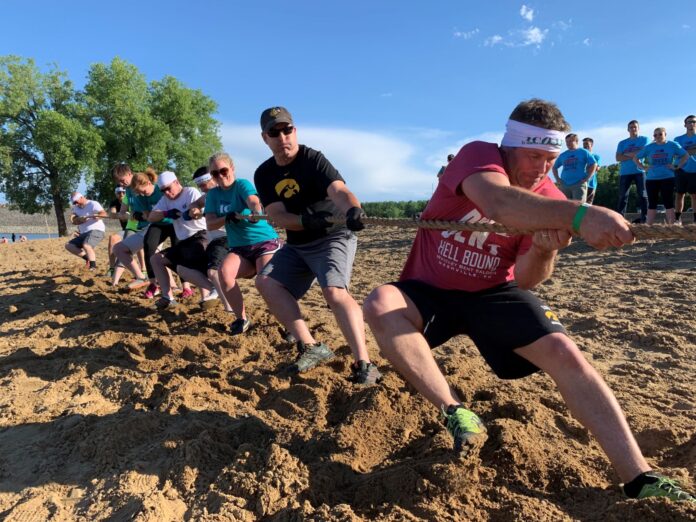 Companies can now register for the fifth annual Corridor Corporate Games (CCG), a project of the Iowa Sports Foundation and the Iowa Games, which will be held June 1- July 30, 2023.
According to a news release, in 2022 there were 42 companies and participation grew by nearly 30% from 2021. Participation is expected to grow in 2023, and a limit of 50 companies has been set to provide the best experience possible.
"We strongly believed the Corridor Corporate Games would be the next big wellness offering in the Cedar Rapids/Iowa City area and it came to fruition in 2022," said Chuck Long, CEO and Executive Director of the Iowa Sports Foundation, in the release. "With the games becoming a staple in the Corridor area, we strongly encourage your company to be part of the games for 2023 to take advantage of all the great opportunities provided through the Corporate Games."
Employees will have the opportunity to take part in over 25 different events during the months of June and July. All events are held in the evenings and on weekends.
Events range from competitive team sports to non-competitive participation activities, including online challenges that can be completed at the participants' worksites or at home, according to the release.
Entry fees, paid by the participating company, are based on the number of people employed in the Corridor area. Employees do not pay to participate in CCG sports and events.
Participating companies are split into divisions based on general company size. Points are awarded throughout the competition based on sport/event placing, participation and volunteerism. The top companies in each division will receive recognition, with the winning company in each division receiving the coveted Corporate Games Cup.
Division winners from 2022 include GreatAmerica Financial Services; Van Meter Inc.; and BerganKDV.
"The Cedar Rapids Metro Economic Alliance has been an enthusiastic supporter of Corridor Corporate Games since its creation in 2019. The Corridor Corporate Games provides opportunities to connect with other professionals in the community in a fun and upbeat way, but most importantly, it creates a wild amount of camaraderie amongst colleagues," said Jessica Komisar, Leadership Program & Administrative Specialist with the Cedar Rapids Metro Economic Alliance, in the release. "While time spent at events is a great time, my personal favorite part of Corridor Corporate Games is the buzz around the office the next day with coworkers sharing stories, laughs and memories about their experience. A medal is nice, but those moments are priceless!"
Registration is limited to the first 50 companies. For more information or to register a company, visit www.corridorcorporategames.org.