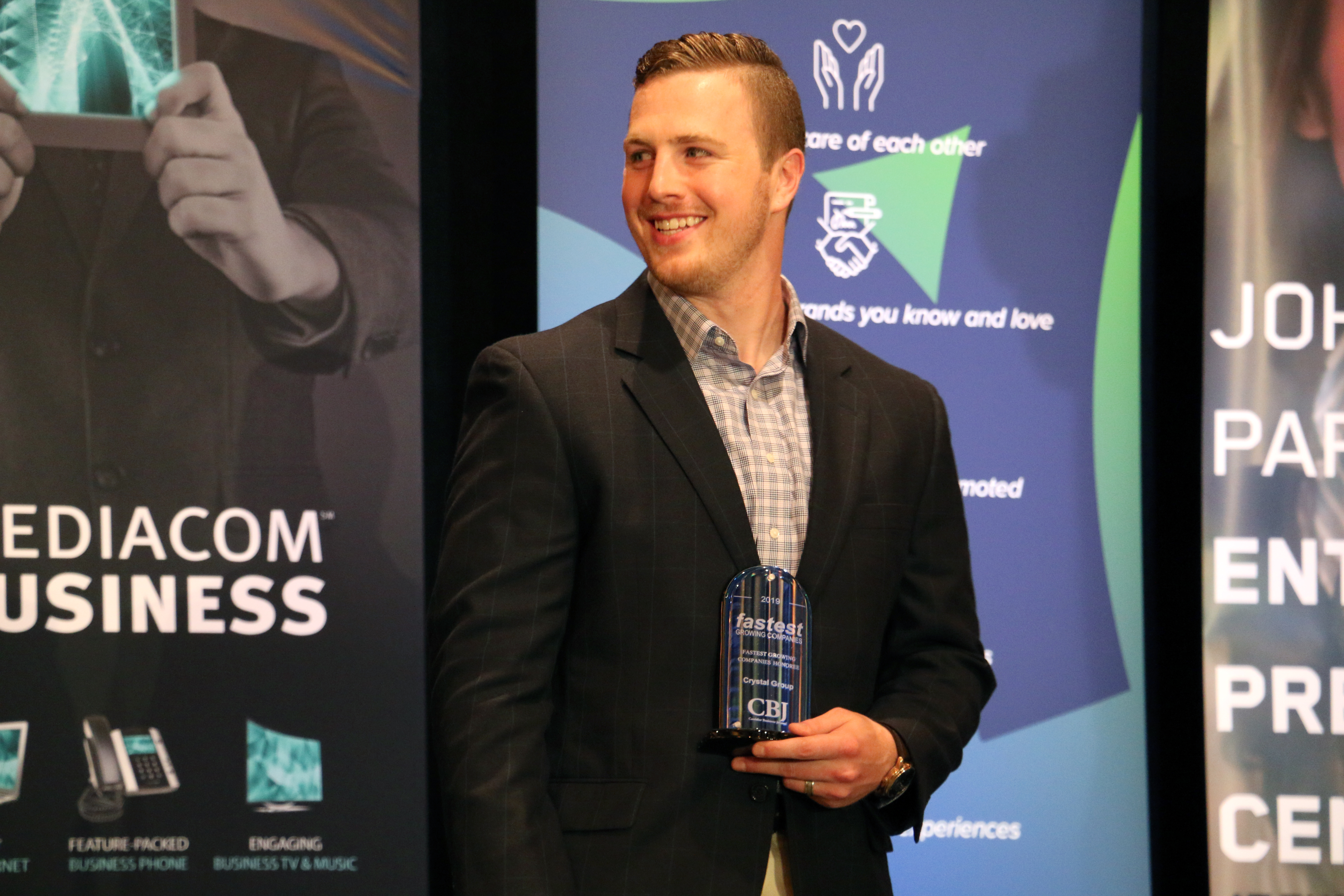 By Adam Moore
adam@corridorbusiness.com
The Corridor Business Journal's annual Fastest Growing Companies list returns for 2019 with a dozen new faces and a shining new record at the top.
Two-year growth rates, as measured from 2016-2018 with help from accounting firm Honkamp Krueger PC, ranged from 42.75 percent up to an astounding 1,263.7 percent for the overall winner, BLX Inc., based in Cedar Rapids. That sets the new all-time record for fastest-growing company in the Corridor, topping the mark of 919 percent set by Thomas L. Cardella & Associates back in 2010.
BLX's result also bumped up the average growth rate among the 25 companies on this year's list – moving it to 132.29 percent, from last year's mark of 91.2 percent – although the median growth rate was just 65.4 percent, the lowest since 2015's reading of 62 percent.
Honorees on this year's list reported roughly $308 million in revenues in 2016, growing that number to $533 million in 2018, for an overall growth rate of 73 percent.
BLX was joined on the podium by another new company, SiteGen Solar, which came in second with 233.5 percent growth. The Cedar Rapids-based company, a subsidiary of Paulson Electric, has grown rapidly alongside demand for solar energy systems – a trend that also propelled North Liberty-based Moxie to its fourth top-five finish in four years and helped newcomer Rabe Hardware break onto the list at No. 24.
Other organizations making their debut on this year's Fastest Growing Companies list include educational firms Pear Deck and Lionheart Early Learning Inc., retailers Otter Creek Country Stores and Almost Famous Popcorn, subassembly company Timberline Manufacturing, civil contractor Boomerang Corporation, and health providers Progressive Rehabilitation and Wickwire Chiropractic & Wellness.
Meanwhile, several of the most frequent fliers on the Fastest Growing Companies list return for another year. Urbana-based Clickstop makes a record ninth appearance on the list this year at No. 20, while Coralville-based MediRevv makes its eighth appearance (and seventh consecutive) at No. 6.
The city of Hiawatha also kept its hot streak alive, with Circle Computer Resources making its seventh appearance this year, and Crystal Group and Mobile Demand appearing for the fifth.
And while it was bumped from its nine-year record as the fastest of the fast, TLC Associates made the list for a fourth year at No. 3, with 144.6 percent growth.
Cedar Rapids was home to the largest number of fastest companies for the fourth year in a row. Although it's the largest city in the Corridor, it often gets a run for its money from neighboring Hiawatha, but was unchallenged this year with nine companies on the list. Hiawatha had five, while Iowa City, Marion and North Liberty each had two.
This year's Fastest Growing Companies event was presented by Clickstop and Leverage and sponsored by Honkamp Krueger PC, the Eastern Iowa Airport, Mediacom Business, TLC Associates and The University of Iowa's John Pappajohn Entrepreneurial Center. Nyemaster Goode PC was the May 29 reception sponsor.