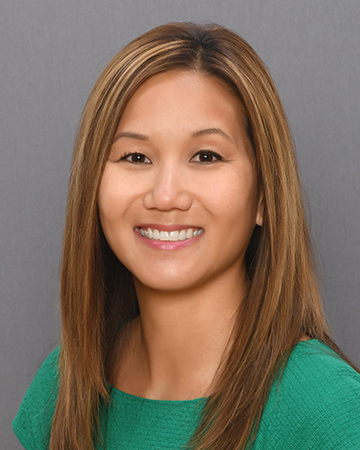 Wendy Nielsen
Vice President, Marketing
Cedar Rapids Bank & Trust
Chief Marketing Officer of the Year – For-Profit
Nominated by James Klein, President
Wendy Nielsen has seen it all happen at Cedar Rapids Bank & Trust, joining shortly after college at its inception as a de novo institution in 2001 and rising up the ranks to vice president of marketing and public relations as it grew to become one of Iowa's top 10 banks by assets.
Now, this year's winner in the for-profit Chief Marketing Officer category can honestly say her stamp is everywhere.
"From defining our brand messaging and identifying communication platforms to launching flagship products and orchestrating key client and community events such as the CRBT Movies on the Riverbank, I've been able to put my fingerprint on each one in a way I could have never imagined," said Ms. Nielsen, who has served in her current role for five years and in the marketing department for 15.
CRBT President James Klein said that over her long history with the bank, Ms. Nielsen has led initiatives ranging from traditional and digital marketing to guerilla marketing and events to boost connection and engagement with the CRBT brand.
"Wendy quickly became a valuable asset to the bank, directing all strategic marketing efforts to help attract and build client relationships within all of CRBT's lines of business," he said, particularly singling out her role in developing all internal and external communication for CRBT's 2017 acquisition of Guaranty Bank & Trust. "Wendy is giving, creative and solution oriented."
While her work on the acquisition is also near the top of her own list of achievements, Ms. Nielsen also cites the unique opportunity to shape the bank's marketing over many years, growing and adopting new technologies and communication channels, and helping to streamline processes over a period of rapid growth to better serve internal and external clients.
Ask her what she is proudest of, though, and the answer is the relationships she has built over her 18-year career with the bank, whether with co-workers, clients or the community.
"To be in my role for as long as I have, and with the same company, many would say it runs the danger of becoming monotonous," she said. "But the truth is, it never has. I'm surrounded daily with people who make coming to work fun. They challenge me, inspire me and support me."
Ms. Nielsen has a sign in her office reading "Expect nothing. Appreciate everything." that sums up her philosophy of continual learning, pushing herself outside her comfort zone and never taking anything for granted. Sometimes that also means pushing for marketing to have a seat at the table with leadership.
"Marketing is often cast as the arts and crafts department. Do not let that happen," said Ms. Nielsen, summing up her advice for those who hope to follow in her footsteps. "Make sure marketing is involved at all levels of your organization so you understand the overall strategic direction of your company, the goals of each business line and how it will impact those involved. Only then can you advise on how marketing can help create and execute creative solutions and ultimately, gain the respect that marketing deserves."
– Katharine Carlon