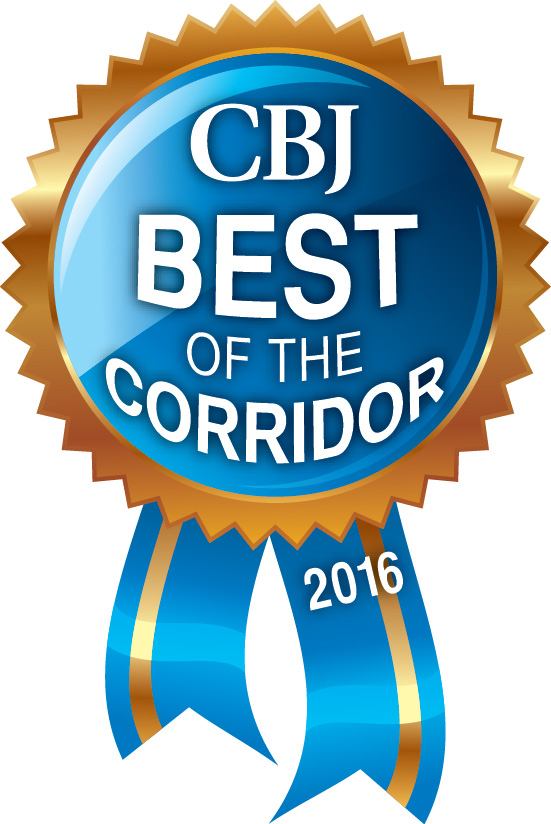 It's that exciting time of the year again when we honor the best businesses in Iowa's Creative Corridor, as chosen by our readers.
In June, we asked subscribers and the general public to vote for their favorites in 50 categories ranging from the best professional firms to the best place to get a drink after work. Entries were taken by write-in vote, meaning that any company can win. And while that gives those companies with the most name recognition an obvious leg up in voting, it also makes for some interesting results, as you'll see below.
This year also marks the launch of our Best of the Corridor Hall of Fame, which is was created to recognize those local companies that have engendered a high level of customer loyalty. Companies receiving their 10th win will be entered into the Hall of Fame, tagged with a special ribbon to signify the accomplishment, and spotlighted in our future Best of competitions.
We hope you'll enjoy learning about each of these winners in the pages that follow, and that you'll congratulate all of our Best of the Corridor winners in the weeks and months ahead.
Hall of Fame Entrants
Best Office Furniture Dealer: Tallgrass Business Resources
Best Website/App Developer: Informatics
Best Golf Course: Brown Deer Golf Club
Best Engineering Firm: Shive-Hattery
Part I
Best Architectural Firm: OPN Architects
Best Brewery: Lion Bridge Brewing Company
Best Business Consulting Firm: RSM US LLP
Best Caterer: Catering by LJ's
Best Chiropractor: Black & Gold Chiropractic & Wellness
Best Coffee Shop for a Business Meeting: The Early Bird
Best Commercial Real Estate Firm: Skogman Commercial Group
Best Credit Union: University of Iowa Community Credit Union
Best Farmers Market: Cedar Rapids Downtown Farmers Market
Best IT Support Company: RSM US LLP
Best Interior Designer/Firm: Phelan's Interiors
Best Investment Services Firm: RSM US LLP
Best Landscaping: Culver's Lawn & Landscaping
Best Law Firm: Simmons Perrine Moyer Bergman PLC
Best Life Insurance Provider: TrueNorth Companies
Best Local Internet Service Provider: ImOn Communications
Best Luxury Auto Dealership: Carousel Motors
Best New Restaurant: Black Sheep Social Club
Best Photographer: Kliks Photography
Best Place for a Business Lunch/Dinner: Butcher Block Steakhouse
Best Place to Buy Wine/Spirits: Hy-Vee stores
Best Property/Casualty Insurance Provider: TrueNorth Companies
Best Security Company: Per Mar Security
Best Trucking Company: CRST International
Part II
Best Accounting Firm: Honkamp Krueger & Co.
Best Auto Service Dealer: McGrath Family of Dealerships
Best Bank: Hills Bank and Trust
Best Commercial Cleaning/Janitorial Service: Midwest Janitorial Service
Best Commercial Real Estate Lender: Hills Bank and Trust
Best Commercial Fleet Dealer/Manager: McGrath Family of Dealerships
Best Cultural Attraction: Czech Village/New Bo District
Best Fitness Facility: The Midwest Athletic Club (MAC)
Best Florist: Pierson's Flower Shop & Greenhouse
Best Hair Salon: Moods Salon and Spa
Best Home Furnishing Store: Dwell Home Furnishings & Interior Design
Best Hospital: UnityPoint Health – St. Luke's Hospital
Best Jewelry Store: Ginsberg Jewelers
Best Optometrist/Eye Clinic: Iowa Eye Center
Best Place for a Corporate Event/Party: The Hotel at Kirkwood
Best PR/Advertising Firm: Amperage
Best Promotional Services Company: Team Iowa
Best Real Estate Developer: Ahmann Companies
Best Sign Company: Nesper Sign