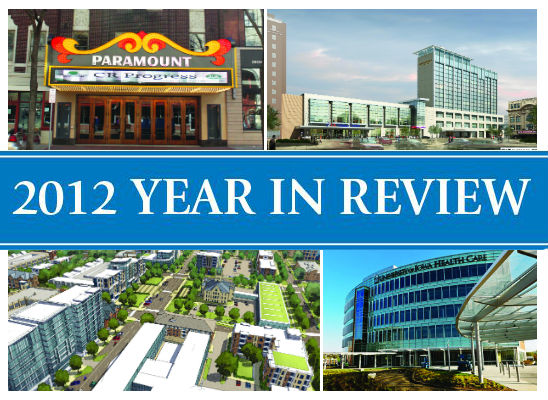 LINN COUNTY: Emerging neighborhoods flourish as flood recovery continues
By Sarah Binder
2012 was a year for the record books.
It was the year that influential entities were able to return to a permanent home. For the first time ever, the Cedar Rapids city government moved into a building called City Hall, after a $10 million renovation on a historic courthouse. The Cedar Rapids Metro Economic Alliance started the year freshly formed from the Chamber of Commerce, Priority One and
the Cedar Rapids Downtown District, and by fall were celebrating a ribbon cutting in
its new home.
It was the year Cedar Rapids set a new record for total valuation of building permits. In fiscal year 2012, there were more than $346 million in permits reported; it was the first time the total valuation exceeded $300 million in one year.
It was a year when Cedar Rapids was able to show off recovery progress to the rest of the state when the city hosted the 40th anniversary celebration of RAGBRAI (the Register's Annual Great Bicycle Ride Across Iowa). Cedar Rapids played host to thousands of Iowans in the first RAGBRAI stopover in the city since 1990.
Read the full Linn County year in review story. 
JOHNSON COUNTY: Flood recovery, development continues
By Pat Shaver
This year saw major development projects in Johnson County.
Several projects in the Iowa River Landing district have been completed, with more underway. Iowa City leaders are in the process of deciding on a mixed-use high-rise development downtown, and are looking at a 20-year redesign of downtown.
Small businesses have continued to open in fast-growing North Liberty.
Read the full Johnson County year in review story.