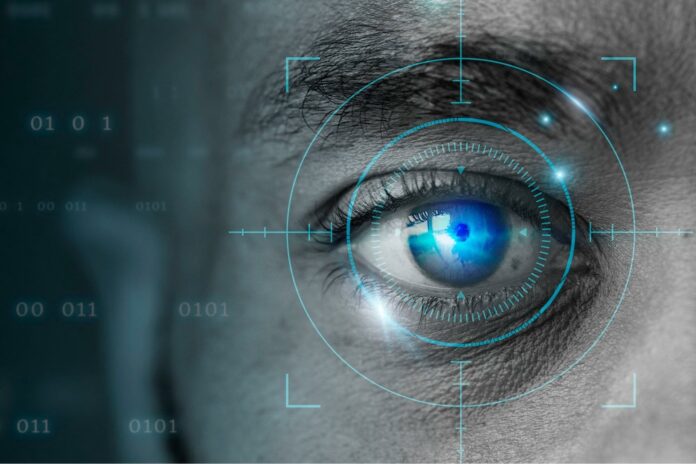 We all have that one friend that brags about their 20/20 vision – they can read the street signs, see the scoreboard and can spot faces in the crowd. And we mean that "one friend" literally – a study by the Vision Impact Institute found that three out of four people in the U.S. have a vision correction. But even if your friend has 20/20 vision, someone needs to break the news to them – they still need to see an eye doctor.  
May is Vision Health Month so it's the perfect time to encourage you to use your vision benefits for that annual vision appointment, whether you wear corrective lenses or don't. Your optometrist checks your near and far vision, but they also screen your eyes for a variety of eye and overall health issues. Even 20/20 vision doesn't exclude you from having eye issues. We're all spending more and more time on screens these days which can lead to eye strain. Presbyopia happens to most people around the age of 40 and even with the larger text settings on your smartphone you might benefit from some vision assistance with reading glasses. 
In addition to eye strain and vision correction, eye doctors check for diseases like glaucoma, macular degeneration, cataracts, and diabetic retinopathy. These "big four" age-related diseases can be more effectively slowed or stopped with early diagnosis and treatment. Through eye examinations, optometrists can also spot signs and symptoms of other chronic diseases like diabetes, high blood pressure, heart disease, rheumatoid arthritis, thyroid disorder, Parkinson's disease, cancer and more. By seeing your eye doctor regularly, a baseline is established. If a rapid change happens, this provides data for your eye doctor to develop a treatment plan or refer you to a specialist. 
When it comes to your eyes, the American Optometric Association (AOA) divides its recommendations into two groups. High risk individuals include individuals with:
Family history of glaucoma or age-related macular degeneration

Diabetes or high blood pressure

Corrective lenses (eyeglasses or contacts) 

LASIK vision correction surgeries in the past

Prescriptions with eye-related side effects

Previous eye injuries

Visually demanding jobs – firefighters, mechanics, welders, etc. 

Anyone over the age of 65
The AOA recommends that low-risk individuals between the ages of 18-64 see their eye doctor at least every two years. If you are a high-risk individual between 18-64 or over the age of 65, it is recommended that you see your eye doctor at least annually or as recommended. 
Studies show that enrolling in vision benefits has a positive impact on scheduling and keeping your regular exams. If you have DeltaVision or coverage with another vision benefit provider, you likely have coverage for an annual exam and partial coverage for glasses and/or contacts every year. If you have vision benefits through your work, talk to your benefits administrator about your plan or look into affordable coverage for individuals, families or retirees. 
Be proactive during Healthy Vision Month and schedule your annual or bi-annual exam with your eye doctor. These regular exams will provide peace of mind and give you an opportunity to ask any questions you might have about vision correction or eye diseases. Do that one friend with the 20/20 vision a favor and encourage them to schedule an appointment, too.
Dr. Chad Overman is director of vision benefits at DeltaVision.