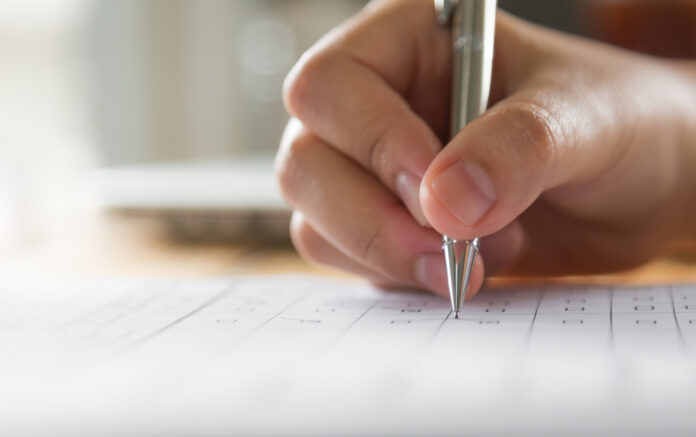 The national ACT score average for the high school class of 2022 was 19.8, the lowest average score in more than three decades, according to data released by ACT.
It is the first time since 1991 that the average ACT composite score was below 20.0 on a scale from 1-36, with 36 being a perfect score.
In Iowa, the composite score was 21.4, with the English section of the exam being the lowest performing section at 20.4.
"This is the fifth consecutive year of declines in average scores, a worrisome trend that began long before the disruption of the COVID-19 pandemic and has persisted," said ACT CEO Janet Godwin in a statement. "The magnitude of the declines this year is particularly alarming, as we see rapidly growing numbers of seniors leaving high school without meeting the college-readiness benchmark in any of the subjects we measure.
"These declines are not simply a byproduct of the pandemic," she added. "They are further evidence of longtime systemic failures that were exacerbated by the pandemic. A return to the pre-pandemic status quo would be insufficient and a disservice to students and educators. These systemic failures require sustained collective action and support for the academic recovery of high school students as an urgent national priority and imperative."
The data also found the proportion of seniors meeting none of the ACT College Readiness Benchmarks continued to rise. ACT readiness benchmarks demonstrate the mininum ACT scores required for students to have a higher probability of success in students' first year of college. ACT found that 42% of seniors met no benchmarks in 2022, a 4% increase from 2021.
Only 22% of students met all four ACT Benchmarks.
ACT, the nonprofit education organization with headquarters in Iowa City, releases score results from all 50 states, including 16 states that required all students to take the ACT as part of their statewide testing program.
An estimated 1.3 million students in the U.S. 2022 high school graduating class took the ACT test, approximately 36% of graduates nationwide.
In September, ACT appointed three higher education leaders as board members.