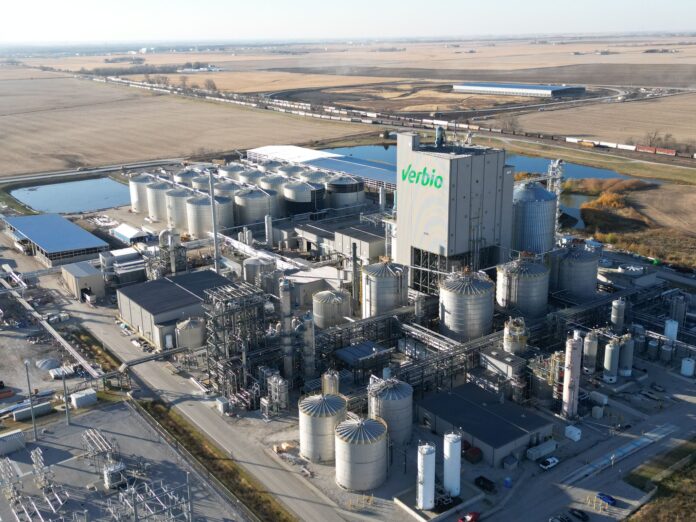 The Verbio biorefinery in Nevada has completed its first year of injecting renewable natural gas (RNG) production into partner Alliant Energy's gas distribution system.
Beginning Dec. 2021, it is the first of its kind in North America to produce RNG using agricultural residues as its feedstock at scale.
"Marking the one-year anniversary of our RNG production in Iowa is an important milestone for our company," said Greg Faith, Verbio Nevada Biorefinery plant president and general manager, in a statement. "With deep technical expertise, strong partnerships and a dedicated team with a clear vision, we are taking big steps towards reaching full production capacity at our Nevada plant."
Verbio has installed a total production capacity of 7 million ethanol gallons equivalent of RNG annually. The plant grinds square bales of corn stover purchased from local growers and transfers the ground product to a digester to create renewable natural gas. The gas is then cleaned and transferred to Alliant Energy which has a substation onsite at the plant, according to a press release.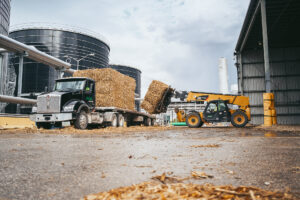 Upon its completion in mid-2023, the second phase of the Nevada plant's strategy in the US market will be operating as an ethanol biorefinery, producing 60 million gallons of corn-based ethanol and an additional 19 million ethanol gallons equivalent (EGE) of RNG from stillage. The interaction of RNG and ethanol production incorporates advanced technology developed and successfully used for more than a decade at the company's facilities in Germany.
"In 2023 Verbio will keep building the foundation for enhanced economic development in the region," said Mr. Faith. "The midwest provides enormous potential for raw and residual materials for our business. Verbio is proud to be part of a continuing commitment to validate the viability and benefits of renewable energy and contribute to the state of Iowa's renewable energy portfolio."
More: 75% of the solar blocks from Alliant Energy's Cedar Rapids community solar garden are now subscribed