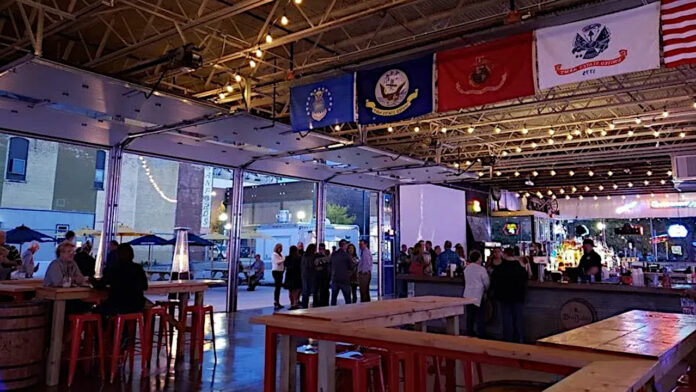 For the first time since 2021, the Cedar Rapids Jaycees' Uptown Friday Nights program will return this summer – albeit with a shorter list of dates and a new venue.
The Jaycees announced on their Facebook page that Uptown Friday Nights will be presented three times this summer, on June 30, July 14 and Aug. 25. In past years, at least six Uptown Friday Nights events were held.
The announcement did not indicate who would be performing at the Uptown Friday Night events.
According to the Facebook post, the Hazzard County Saloon at 402 Second. Ave SE approached the Jaycees offering to host a "refreshed version" of the Friday night fundraisers.
"Join us as we bring more energy to downtown Cedar Rapids this summer," the post adds.
The announcement is a change of fortunes for Uptown Friday Nights, as the Jaycees had announced earlier this year that the program was being canceled for the foreseeable future.
"Due to COVID-19 causing financial hardships and a large dip in membership, we no longer have the resources to put on the shows," Uptown Friday Nights organizers said March 22. "We are so thankful for the community jamming with us all these years and look forward to our new projects that will continue to support the Cedar Rapids area."
The Jaycees launched Uptown Friday Nights in 1988 at the Ground Transportation Center as one of the group's primary fundraisers. The event was moved to Greene Square Park in 1997, and hit 2,000 attendees for the first time in 2001. It was moved again in 2014, to the McGrath Amphitheatre, and broke a single-night record with 4,658 in attendance at a concert featuring the Pork Tornadoes.
The event was most recently held in 2021, after former director Maureen Dees was dismissed as part of a controversy over misuse of funds.
The Cedar Rapids chapter of the Iowa Junior Chamber, founded in 1933, is a community-based leadership training organization for men and women age 21-40. The Iowa Junior Chamber of Commerce is affiliated with the United States Junior Chamber, which is affiliated with Junior Chamber International.