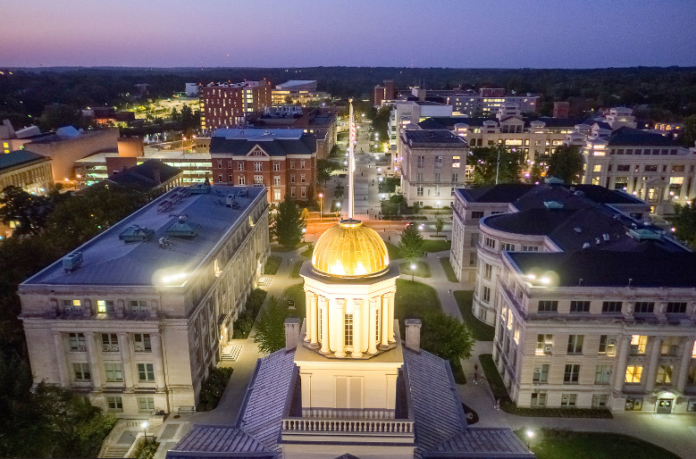 The University of Iowa's Tippie College of Business has partnered with Des Moines-based Global Insurance Accelerator (GIA) to develop innovative new insurance technology businesses.
Now entering its 10th year, the GIA selects and hosts six to 10 startup businesses in a 100-day program that provides a $50,000 investment and insight from insurance professionals and other alumni founders, according to a press release.
"This partnership will help support entrepreneurial ventures in insurance technology to help strengthen an industry that's vital to the Iowa economy," said Amy Kristof-Brown, dean of the Tippie College of Business, in a statement. "We are bringing our insurance expertise and entrepreneurial knowledge to help develop this important industry."
"We're looking forward to tapping into the resources that Tippie can offer our start-ups, and at the same time provide experiential learning opportunities that University of Iowa students can't get anywhere else," said Jim Lewis, a director of the GIA.
The partnership is the latest in Tippie's expanding connections to the state's insurance industry. The college will start a new risk management and insurance major this fall, and it's also a part of the Insure Your Future program with the Iowa Economic Development Authority (IEDA), which gives Iowa students an opportunity to intern with insurance companies in the state.
Mr. Lewis said the incubator has spun out 65 companies from around the world that now employ thousands of people. The next cohort runs from January to April 2024 and online applications open in July.
The entrepreneurs in the GIA will be able to tap the college's expertise in risk management and insurance through the Vaughan Institute of Risk Management and Insurance and entrepreneurial expertise through Iowa JPEC.
Lewis said the college's resources will be especially useful because the start-ups in the accelerator often need help that students can provide during internships and class projects. For instance, a business may need market research that they don't have the capital to do on their own that can be helped by Tippie's student-staffed Marketing Institute.
"The resources of the Tippie College of Business, the Vaughan Institute and Iowa JPEC will help our founders fill some of the key gaps to speed up the validation of product market fit," said Dave Wingert, executive vice president at Grinnell Mutual Insurance and GIA board chair, in a statement. "The insurance industry needs bold ideas, innovative teams and a new generation of employees. This opens the eyes of the future talent pool to the insurtech industry that is making the world safer and smarter."