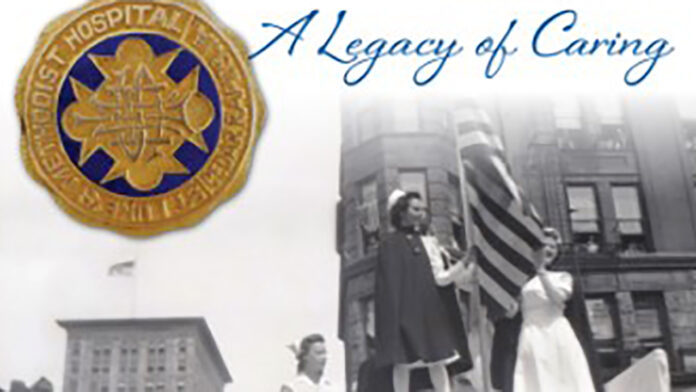 The St. Luke's School of Nursing program closed in 1987, but its legacy has lived on in its graduates and the building, which remained on the hospital campus long after the program ended.
The old nursing building on St. Luke's campus was renamed the Resource Center in 1987. The original wing was built in 1917 as the St. Luke's Nursing Education Building. St. Luke's School of Nursing graduated 2,524 students between 1892 and 1987. The building held a special place in the hearts of St. Luke's School of Nursing alumni. However, after sustaining significant damage in the August 2020 derecho, the building was demolished.
To commemorate the former nursing building, St. Luke's Foundation created a terrace in honor of the School of Nursing and the many nursing graduates. Located between St. Luke's Hospital and the Women's and Children's Health Center, the terrace offers an outdoor space for patients, visitors and hospital employees.
A legacy brick campaign is underway and nursing alumni reunion event will be held next spring to dedicate the terrace. The Foundation also commissioned a St. Luke's School of Nursing history book, "A Legacy of Caring." The 64-page color, hard-bound book includes the history of the St. Luke's school of nursing, with many historic photographs and quotes from alumni. The book is available for purchase for $40 from St. Luke's Foundation.
"St. Luke's School of Nursing has many proud graduates, many who are still working as nurses, not only at St. Luke's and throughout Iowa but all over the United States," said Mary Klinger, St. Luke's Foundation president. "It was truly an amazing program, which we felt should be remembered and celebrated for generations to come."
Visit here to purchase a commemorative book or a brick.