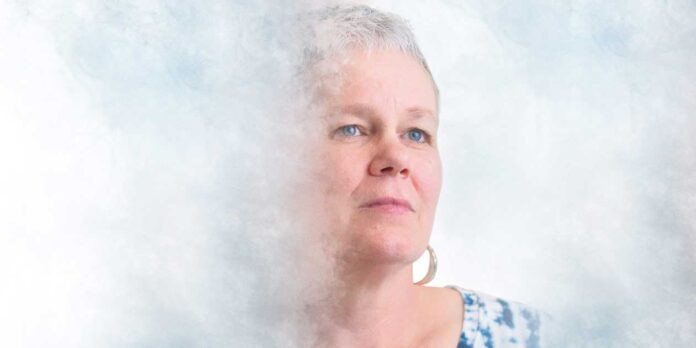 University of Iowa researchers are studying the inner workings of the brain, through cutting-edge neuroimaging, to learn more about chemo brain – a mysterious side effect of breast cancer patients who experience short-term memory loss, word retrieval and slow reaction times.
The trials utilize a treatment called transcranial magnetic stimulation (TMS), a noninvasive procedure that uses magnetic fields to stimulate nerve cells in the brain. These trials require volunteer participants.
"I felt like if they could learn something from me to help the next woman going through it, it could give me peace to know something good was coming out of the struggle," said Laurie Zollinger in a statement.
Ms. Zollinger has experienced chemo brain after her second chemotherapy treatment at Holden Comprehensive Cancer Center for stage 2a breast cancer.
Currently, doctors are unsure what causes chemo brain, with some speculating it is a side effect of chemotherapy drugs that pass through the blood-brain barrier or the result of physical and psychological stress on the body related to cancer and its treatment.
According to recent studies, 60% of participants have experienced neurocognitive symptoms after undergoing chemotherapy. Symptoms can last six months to more than a decade.
"It's important because it's really shining a light on treating a whole person and not just treating a disease," says Dr. Sneha Phadke, a UI medical oncologist and clinical assistant professor of internal medicine involved in the collaboration. "We want someone to live as long as possible, but we also want that to be a high-quality life."
Researchers believe larger grants may be secured if initial data from these trials look promising. This would allow more widespread studies to be conducted.
Read more about Ms. Zollinger's story and the clinical trials in Iowa's online magazine.
October is Breast Cancer Awareness Month, an annual campaign to raise awareness about the impact of breast cancer.