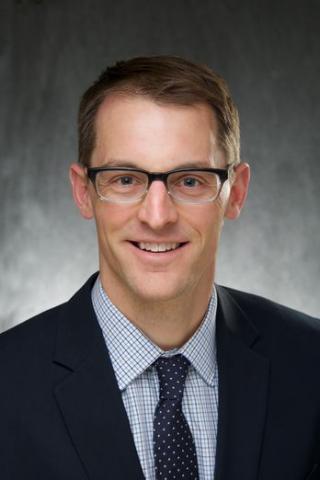 University of Iowa researchers are helping launch a clinical study of a new medical solution that could dramatically change the way urethral strictures are treated.
The Optilume drug-coated balloon (DCB), developed by Urotronic, based in Plymouth, Minnesota, represents the first substantial investment in urology in a medtech field often dominated by advancements in cardiology and oncology.
The trial includes patients at the University of Iowa where Brad Erickson practices as a reconstructive urologist. The results could ultimately help more of his patients to avoid painful surgery.
"This device has the potential to decrease the need for urethral reconstruction," stated Dr. Erickson, an associate professor of urology and surgery in Iowa City.
The U.S.-based trial, known as ROBUST II, recently received FDA approval for an Investigational Device Exemption (IDE). In addition to the University of Iowa, the early feasibility study will be conducted at four other medical centers around the country, including the Eastern Virginia Medical Center, University of Utah, University of Minnesota and Metro Urology in Minneapolis.
There are roughly 1.5 million doctors' office visits in the U.S. to treat urethral strictures, which block the pathway for urine to exit the body from the bladder and can result in a painful, frustrating slowing of the urinary stream. Urethral strictures are often caused by infections, trauma and other medical procedures that injure the lining of injure the urethra.
The most common treatments, balloon dilation and another endoscopic intervention known as an urethrotomy, both have high rates of recurrence. An open surgical procedure called urethroplasty, another treatment option for urethral stricture, has a much better success rate, however it may require a longer recovery and includes painful side effects.
"What we're looking for is something that is minimally invasive and also curative," Dr. Erickson stated.  "This has the potential to decrease the number of urethroplastys that are performed."
Dr. Erickson and Sean Elliott, from the University of Minnesota, and are founding members of the Trauma and Urologic Reconstructive Network of Surgeons (TURNS) which is working in Iowa and elsewhere to advance urethral stricture treatments.