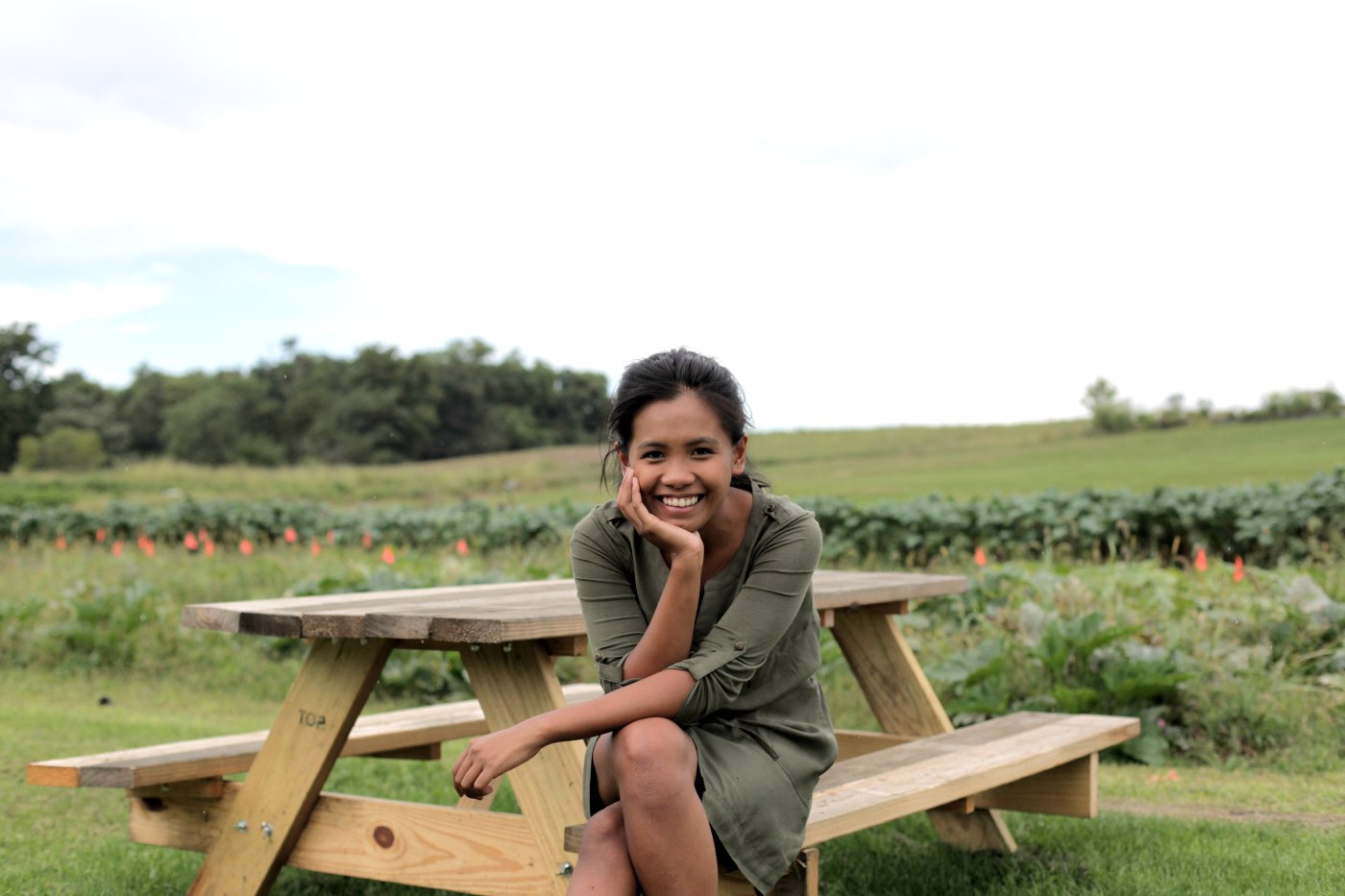 By Cindy Hadish
CEDAR RAPIDS—Jason Grimm doesn't perceive a technological divide when it comes to Iowa's produce farmers.
Mr. Grimm, 29, a founder of the Iowa Valley Food Co-op, has worked to extend sales options for local growers, including its online co-op, which serves as a "virtual" farmers market.
"I think the reason why some producers haven't sold their products through the co-op is because they were not aware of the co-op or they just didn't need any more sales outlets," said Mr. Grimm, who also serves as food system planner and interim director for the Iowa Valley Resource Conservation & Development.
High-tech means of selling fresh produce and other farm products aren't necessarily at odds with the "old school" method of face-to-face sales at farmers markets, agreed William Pattison, co-founder of ProduceRun, a new online platform for local food sales.
That perception will undergo a test as the winter farmers market season gets underway, at the same time as Iowa Valley Food Co-op is extending its reach and ProduceRun officially launches.
Mr. Pattison, 26, moved from Australia to Iowa for the express purpose of his online startup, which he wanted to begin as close as possible to the farmers who would market their products on the ProduceRun website.
He and his partner, Khristine McIntosh, 22, previously experimented with online sales of pomegranates, other produce and milk through a Facebook page.
"I wanted to see if there was any interest," Mr. Pattison said. "We had 3,900 likes in nine days. That was pretty impressive."
The two needed capital and mentoring to take their venture to the next level, which they found at the Iowa Startup Accelerator in Cedar Rapids. The accelerator provided mentoring and $20,000 in investment funding in exchange for a 6 percent stake in the company.
ProduceRun began almost immediately when the two moved to Iowa in August, but will formally launch on Nov. 6, after which they plan to expand to Des Moines, and eventually, worldwide.
Some of the products are crowd-funded and need a certain number of sales before the farmer will make a trip to deliver the items. For example, Mr. Pattison pointed to a successful "chicken run," in which 18 free-range chickens were delivered at the NewBo City Market in Cedar Rapids.
Others are one-on-one sales between the customers and farmers. ProduceRun receives 10 percent of sales from the producers and is not involved in delivery.
That format differs from the Iowa Valley Food Co-op, which collects a 10 percent fee on orders from both producers and members, while handling merchandise pick up during once- or twice-monthly distribution days.
The Cedar Rapids-based co-op, which has grown to more than 450 members since its inception in 2011, is adding an Iowa City distribution site in November and December.
Pick up options will be 4-7 p.m. Nov. 19 and Dec. 17 at the Hillel Center, 122 E. Market St., Iowa City. The site is in addition to the co-op's regular distribution location in Cedar Rapids, at 201 Third Ave. SW.
Mr. Grimm noted that members have asked for additional sites to pick up the eggs, dairy products, meat, fruit, vegetables and more that customers order via the co-op's website. The Hillel Center offers a venue for the holiday orders, when the co-op has its best sales, he said.
The co-op also is increasing outreach by opening orders to non-members during November and December. Typically, members pay an annual fee, used for operating expenses.
Laura Krouse, owner of Abbe Hills Farm in rural Mount Vernon, recently joined the Iowa Valley Food Co-op as a producer member.
"I really like what they're doing, so I wanted to support them," she said.
Ms. Krouse, who is in her late 50s, said she wasn't uncomfortable with the technology involved with the co-op, but has typically focused on the Community Supported Agriculture (CSA) side of her business, in which members receive weekly boxes of produce during the growing season.
Ms. Krouse has been approached by another online farmers market outlet that is working from the coasts into Iowa, but said demand for her vegetables already exceeds her supply.
Still, she enjoys selling eggs and more at the winter Mount Vernon Farmers Market, especially for the chance to interact with customers.
"I think it's imprtant that people know about their food and can talk to the farmer and I like the sense of community in getting the food and the people all in one place," Ms. Krouse said. "You're never going to get that with your computer.
Notable Winter Markets
Most of Eastern Iowa's indoor markets begin in November and run through spring. Iowa City decided to end its indoor markets because of the new Lucky's Market that will open in 2015 at the Iowa City Marketplace (formerly Sycamore Mall) where the winter market had been held, said Cassidy Bell, Iowa City's market supervisor. Iowa City's two holiday markets on Nov. 15 and Dec. 15 will still be held at the former mall. See a list of other Eastern Iowa winter farmers markets at www.HomegrownIowan.com.
Cedar Rapids
NewBo City Market, 1100 Third St. SE, Cedar Rapids; guest vendors from 8 a.m. to 6 p.m. Saturdays; 10 a.m. to 6 p.m. Sundays and 10 a.m. to 6 p.m. on Nov. 28; and Dec. 5, 12 and 19. Future dates after Dec. 28 are pending. Regular market hours: 10 a.m. to 8 p.m. Thursday; 10 a.m. to 6 p.m. Friday; 8 a.m. to 6 p.m. Saturday; 10 a.m. to 6 p.m. Sunday.
Ely
Public Library, 1595 Dows St.; 9 a.m., Nov. 8 and 22; Dec. 13 and 20; Jan. 10 and 24; Feb. 7 and 21; March 14 and 28; April 11 and 25.
Iowa City
Johnson County Fairgrounds, Building C, 4261 Oak Crest Hill Road SE, 11 a.m.-2 p.m., Sept. 14 and 28; Oct. 12 and 26; Nov. 9 and 23; Dec. 7 and 21; Jan. 11 and 25; Feb. 8 and 22; March 15 and 29; April 12 and 26.
Mount Vernon
Community Center, 221 First St. NE; 10 a.m.-noon, Saturdays, Nov. 1 through April. No market on Nov. 29 or Dec. 27.
Urbana
Community Room below City Hall, 102 Capitol Ave.; 9-11 a.m. on the second Saturday of every month, Nov. 8 through April 11.