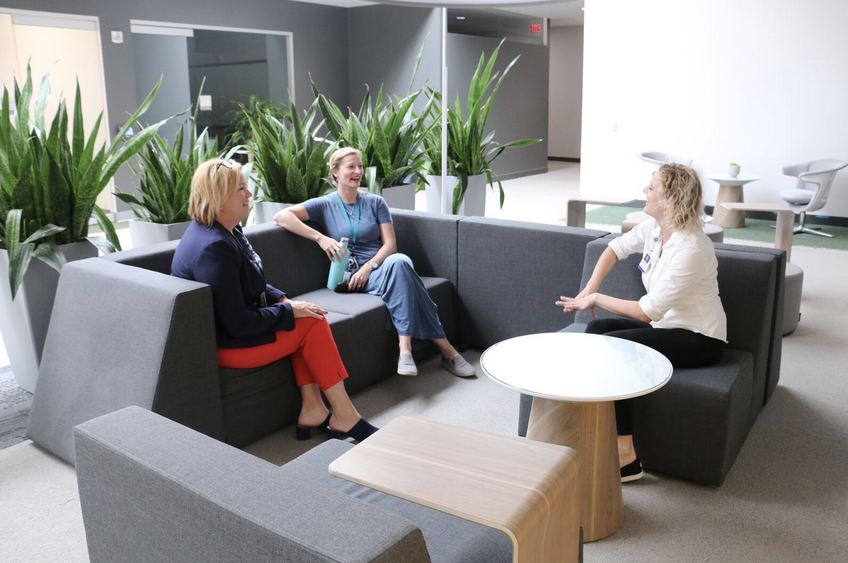 It's no secret that where you work impacts how you work. Your physical environment affects how you feel, think and behave in relation to your job, and can help build a culture of engagement that all companies are seeking these days.
With that in mind, the Corridor Business Journal is preparing to launch Workspace, a new department spotlighting unique and stylish corporate workspaces in the Corridor, and exploring how they are empowering employees to take charge of their workdays.
The CBJ is now accepting submissions to be considered for this new department. Projects should be recently completed (2 years or newer) and located within the Corridor's seven-county region. Renderings of future projects will also be considered.
WHAT'S NEEDED
• At least 3, no more than 6 large, high-resolution photos of your office interior, in addition to captions and photo credit information (if needed). Photos should be professionally done, people are optional. Spaces photographed can include break and employee recreation areas, but should focus on the main work and conference spaces.
• A short write-up describing the space and what makes it unique, including square footage, address/location and special features/amenities, such as architectural and design elements, lighting and tech tools.
• Quotable answers to the following questions from a designer, owner or business leader (please include their name and preferred title):
• What was the design aesthetic/look you were going for in your workspace?
• Tell us about some of the elements – materials, furniture, fixtures, artwork, colors – you used to pull the look together.
• How did you marry functionality and style in your design, and what features did you incorporate to improve productivity/flow/wellness, etc.?
• How does your style/design reflect your company's personality?
• Phone and email contact for the person submitting the project.
Submissions should be sent to Katharine Carlon at katharine@corridorbusiness.com. Photos should be uploaded to file transfer site such as Dropbox, Google Drive or WeTransfer, or attached to email (max 5MB each).
Items will be used at editorial discretion, and as space allows. The CBJ news staff has the right to reject or edit any submissions. Representative or company must have rights to photography submitted for section.