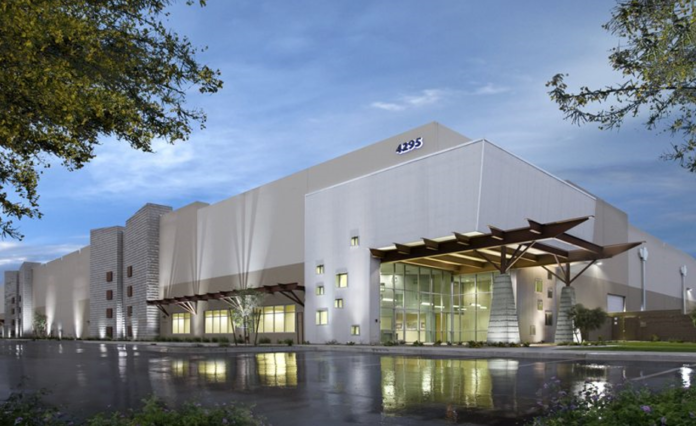 Updated June 17
The Iowa Economic Development Authority unanimously approved Sub-Zero Group Inc.'s financial incentive package June 17, clearing the way for the kitchen appliance company to construct a $140.6 million manufacturing facility in southwest Cedar Rapids.
"So many people are involved in an effort like this," said Doug Neumann, executive director at the Cedar Rapids Metro Economic Alliance, in a statement. "It demonstrates again the importance of constantly pursuing business attraction and business expansion projects to keep our economy marching forward."
Updated June 14
At its regular meeting June 14, the Cedar Rapids City Council approved a resolution for a project term sheet and sponsorship of a financial assistance application for a new Sub-Zero light manufacturing facility in southwest Cedar Rapids that would bring nearly 200 new jobs to the Corridor.
Sub-Zero, headquartered in Madison, Wisconsin, is proposing a $140.6 million, 400,000-square-foot manufacturing facility at 10015 Sixth St. SW, just south of 7G Distributing and about a mile east of the Eastern Iowa Airport, according to city council documents.
The project investment would include $90 million in real property and improvements and $50.6 million in machinery and equipment. Construction would begin in August 2023 and is projected to be completed by August 2025.
The project would create positions for 192 new full-time employees, 127 of which would be paid at or above the state's current high-quality wage rate of $24.20 per hour. The state requires those jobs to be filled by December 2026.
Sub-Zero manufactures refrigerators and other appliances for home and commercial use under the Sub-Zero, Wolf and Cove brands.
The council was asked at its June 14 meeting to authorize a project term sheet with terms and conditions to be included in a development agreement with Sub-Zero and a local entity headed by developer Tiffany Earl Williams. Under the agreement, the city would also sponsor an application for state financial assistance for the program through the state's High-Quality Jobs program.
"We have reached the point that our three main sites are burgeoning and full, so we are seeking a new location to add to our footprint for the next leg of our journey," said Scott Wareing, senior vice president of operations and product design for Sub-Zero, during public comment. "It's just a phenomenal fit for us and you."
The project will qualify for a 20-year, 75% tax exemption, as well as local tax abatements subject to maintaining minimum employment thresholds.
The council will consider a full development agreement for the project at a future meeting, likely to take place in August. The IEDA Board will consider the project's state incentives June 17.
Ron Corbett, vice president of economic development for the Cedar Rapids Metro Economic Alliance, said a site selection consultant working for Sub-Zero reached out to state economic development officials in the fourth quarter of 2021 with a Request for Information (RFI) on possible development sites in Iowa.
In response, Cedar Rapids officials submitted several sites in Cedar Rapids for consideration, Mr. Corbett said.
"There were several visits by the company and the consultant group over the last six months, where we had a chance to sell the assets of our community," he said. "Thankfully, they chose Cedar Rapids, and we're happy to celebrate this great success."
Bringing Sub-Zero to Cedar Rapids was described as a "collaborative effort" between the Iowa Economic Development Authority, Cedar Rapids Metro Economic Alliance, Alliant Energy and Kirkwood Community College, said City of Cedar Rapids Economic Development Manager Caleb Mason during the meeting.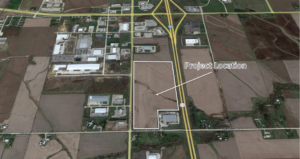 Several factors weighed into Sub-Zero's decision to locate in Cedar Rapids, Mr. Corbett noted including the city's strong manufacturing base, the ancillary support of well-trained operations workers, and the vocational and technical education programs offered through Kirkwood Community College.
"Proximity to their home office (in Madison) was another check mark in our favor," he said.
Significant announcements like this shouldn't be taken for granted, Mr. Corbett said.
"It's always a good thing when you diversify your economy," Mr. Corbett said. "We've had a lot of successes, but we've also had some setbacks, when you think of Toyota Financial closing their offices and NextEra shutting down the (Duane Arnold) nuclear facility. Not every economy is always creating jobs. You're losing some as well, so creating more jobs and diversifying the economy is a great thing."
Southwest Cedar Rapids has seen a number of major development projects in recent years including three $100 million-plus projects in three consecutive years – the $170 million BAE Systems aerospace manufacturing facility along Interstate 380, first announced in 2020; the  $108.6 million FedEx distribution facility near the Eastern Iowa Airport, announced in 2021; and this year's Sub-Zero project. The BAE and FedEx projects are set for completion later this year.